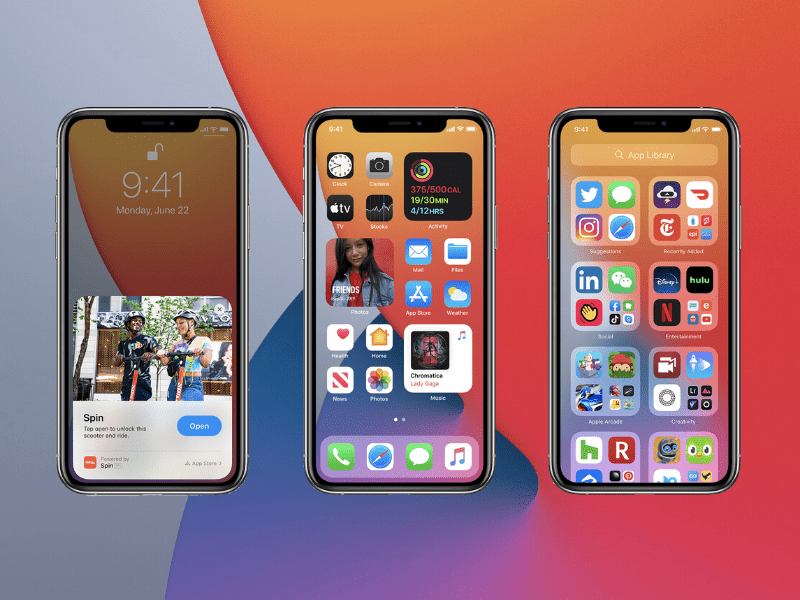 Ankit Patel

October 16, 2020

4 min read
Coronavirus may have brought the world to a halt but it has taken the digital world to new levels. No, I am not here to glorify Coivd-19 but to simply state its effects have not been so disastrous on the tech world. Despite the repercussions it brought on the world, it didn't deter Apple from introducing yet another update of iOS operating system.
Yes, Apple introduced the next updated version of iOS, iOS 14, which is one of the biggest iOS updates to date. Released on September 16, it brings a number of improvements over the last iOS version. This is big news for any iOS app development company.
Right friends, it's HUGE! With iOS 14, a number of refurbishments including home screen design changes, significant new features, updates for existing apps, upgrades in SIRI, and a number of other tweaks streamlining the iOS interface have ushered in. Companies offering iOS widget development services were the most interested parties here as this update has a lot to do with widgets.
Done with having to swipe right every time you wish to see the widgets? Here comes good news with Apple introducing iOS 14. With this new change, you can add widgets to your home screen so that you can have desired information at your fingertips.
All the iOS user community, which includes iPhone, iPad, and Apple Watch users, as well as third-party developers, have been pulling up their socks to make the most from this latest update.
Developers, working individually as well as those hired by any iOS app development company, need to get their knowledge honed on this new update to exploit the best of this platform while utilizing their creative and technical skills.
Here is the list of changes which have come up with the arrival of iOS 14:
Refurbished home screen which supports adding widgets. Interested in iOS widget development services? We will discuss this update n detail in our next section.
Smarter Siri which can pull info from the internet to answer a great multitude of questions. With keyboard dictation running on the device, you are promised with more privacy for your dictated messages.
App Clips available to let users utilize certain features of the app without actually downloading the app. It delivers a small part of the app experience.
In messages app, users, as well as those who look for iOS widget development services, can now pin an important conversation that always stays at the top of the app. Also, the new inline replies feature lets users reply to a specific message in a conversation.
Expressions can't get better than this. The new iOS version comes with novel Memoji options including extra hairstyles, headwear, face coverings, and ages, with some new expressions. The reworked facial and muscle structure makes feelings almost vocal on iOS.
With the new version of iOS landing on the App Store, Apple Watch just reached adulthood. Parents get much relief with this new update as they can let their kids use Apple Watches without the need for an iPhone. Through Family Setup, parents can easily set up and manage cellular Apple Watches. This update is important also for the iOS app development company.
Health and safety features have been revved up through the Health app. Along with support for sleep tracking on Apple Watch, this update presents a Health Checklist which supports Emergency SOS, Medical ID, fall detection and ECG; along with this, it lets users understand the impact of audio levels on hearing capabilities.
All in all, it can be said that your iOS has just taken a giant leap towards advancement with this new version. The list above is not exhaustive. There are a number of other features that have transformed the results iOS delivers to its users. These feature changes or improvements must be studied by those who are hired by an iOS app development company to optimally utilize the platform.
Now, let's discuss in detail about the most important feature introduced by Apple with the iOS 14 update.
● Adding Widgets to Your Home Screen:
With the new update that Apple has introduced, your iOS device now presents you with a redesigned Home Screen. With this new feature, you can now view your favorite Widgets on your home screen. Interesting changes for those who develop widgets for iOS? Isn't it?
Widgets, which were stationed in the 'Today's View' till now, can now be dragged into the Home Screen and the fun is they can also be pinned in different sizes. With the tons of customization options available now, you can do a number of things with widgets which you couldn't before.
Companies offering iOS Widget development services should closely study the number of customizations offered with this version to make the most of this change.
This new change empowers you to add widgets to your home screen.
The widgets have been redesigned to give you more information at a single glance.
You can choose which widget should be placed where.
You can determine the size of the widget as per your choice.
iOS 14 lets you add a Smart Stack of widgets trimmed smartly based on the apps you use often. The right widget will show up by default at the desired time of the day.
All those who create widgets for iOS must be aware of how to create one. Now let's look at how exactly you can add widgets to the home screen of your iOS device.
Adding a widget to your home screen is an easy four-step process that takes only two breaths to accomplish.
Once you create widgets for iOS, you can add widgets to your home screen through two different screens.
From the Home Screen

When you are on your home screen, just touch and hold a widget till the apps jiggle. You may even touch or hold an empty area to make the apps jiggle.

You will find an Add symbol – + in the upper-left corner. Tap it.

Select a widget which you want to be displayed on the home screen and choose from three widget sizes. Tap add widget.

Tap. You have now added your favorite widget in the desired size.

All images source: 9to5mac.com

From Today View

Go to Today View and touch and hold a widget until the quick actions menu appears.
Tap 'Edit Home Screen'
Drag the widget to the right side of the screen until it appears on the home screen
Tap, you can now view the widget on your home screen.
Another change that can interest in successful iOS app development for those who develop a widget for iOS is the ability to use the Smart Stack feature. With this, your device can bring forth the right widget on the basis of time, location, and activity. Each Home Screen page can show widgets that have been customized for work, lifestyle, travel, sport, etc.
Any iOS app development company is always on the toes when any such major changes are introduced by Apple. Understanding these updates in greater detail helps them make the most of the platform and deliver the best to those seeking iOS widget development services.
You may also like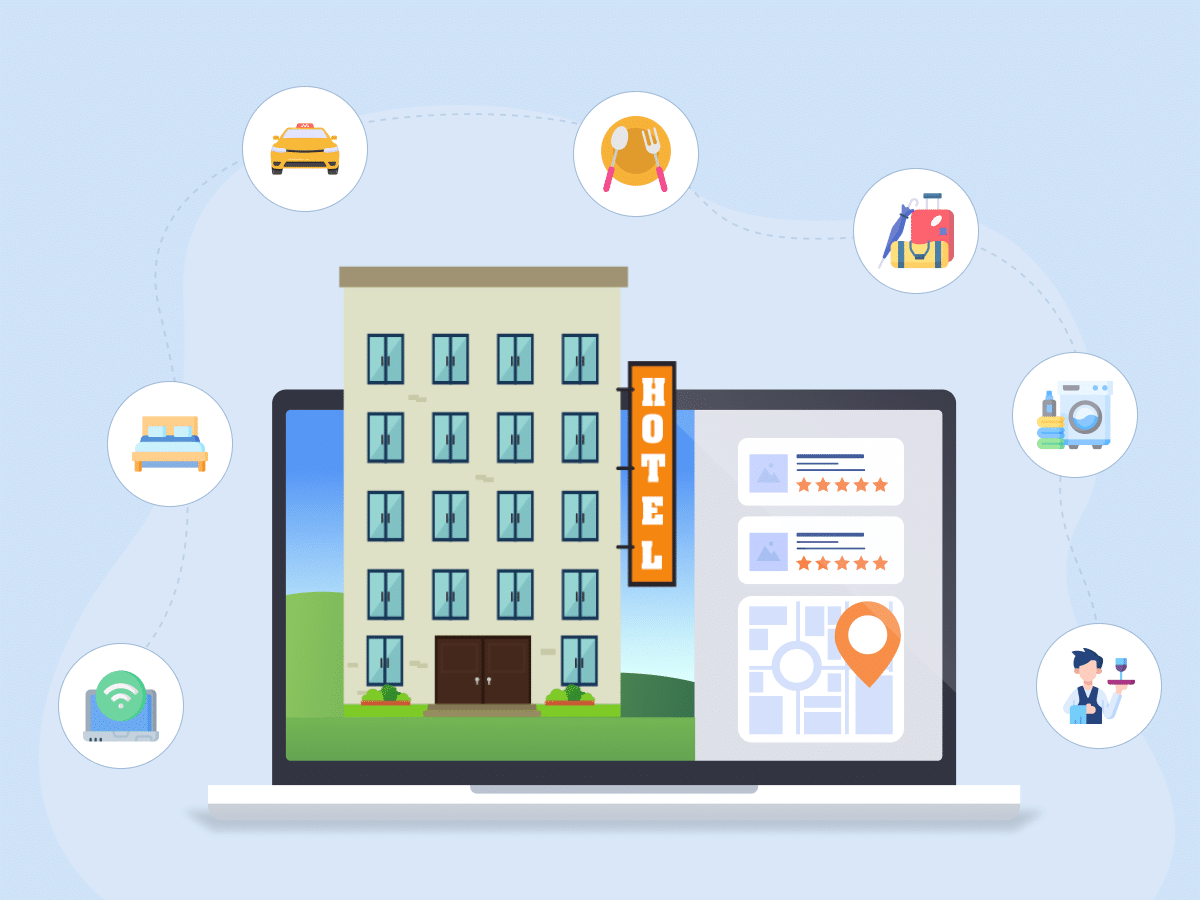 The Ultimate Guide to Hotel Management Software Development
Ankit Patel
Imagine a scenario where the reception area of your hotel is inundated with guests seeking assistance, staff members requesting entries, and other demands. The reception team may find it overwhelming… Read More