Ankit Patel

June 10, 2019

4 min read
Transiting from one place to another has been a breeze for tech savvy commuters from the day Uber, the biggest and the most reputed taxi app, was launched. Even citizens who are averse to technology are getting inquisitive about this new technology development which has made it easy and affordable for them to travel across the city and sometimes across states. There was a stage when taxi apps began competing on the stores to win highest number of passengers. Taxi apps grew abundantly with each app offering the best and cutting-edge features as well as functionalities. Then, entered other means of transportation to cater to the transit needs of smart phone users. This way almost every mode of transport is available through apps to travelers.
Enter the new age transit technology and comes an all-comprehensive app- Transit app. This app includes all means of transportation which implies that if you are regularly using a taxi app then to avail of auto-rickshaw service you need not jump into another app. Yes! Can't believe it? But, it's true. This new transit technology is soon penetrating and pervading in almost all transit supporting applications and digital services like Google Maps.
1. Let us look at some of the exciting features this new transit technology offers to passengers and makes commuting a cake walk.
• Access to information related to government serviced means of transport including buses, and trains.
• Detailed information regarding departure, travel, and estimated arrival time.
• Route information including directions for locations mentioned in 'From' and 'To'.
• Facility to avail of various means of transport including taxi, auto-rickshaw, bike, cycle, or any other local transport, etc.
• Passengers can even go for shared rides
• Based on on-demand technology
• Reliable information as the app is connected with government authorized website
• Serves as an all-in-one trip planner. Has all the information needed to plan a trip
Transport services are surely going to revamp the overall passenger experience. Information Technology has always worked in disguise in the transportation section. However, with the inclusion of automation through GPS, transit technology solutions, social media, etc., things have got easier for passengers as well as transport agencies. The role of technology has now become vivid and obvious in the transportation sector.
At the outset, Google maps played an undervalued role in helping people travel from one location to another. Though it provided almost precise details about the route, distance, time taken to travel, etc. it was not recognized for the ease it offered to commuters. However, with transit technology emerging and evolving rapidly, the schedule of buses and trains being available to riders, the role of technology in conveyance is as clear as a bell.
With the continuous evolution of various transit oriented apps and technology solutions, transportation sector of countries, who have adopted them, is surely going to undergo immense growth. They serve as a bridge between agencies offering transit services and commuters or passengers. Not only they are useful for everyday commuters to work but they are also very useful for those who travel once in a while to distant places.
2. A number of remarkable changes have has been ushered in by these digital evolutions in the transit sector. Some of the major changes include the following:
1. With technology penetrating the transport sector, even low income groups are prone to avail of this. The main reason behind this is the entry of new providers -> Increased competition -> Affordable transport rates. This opens up possibilities of more number of riders using transport.
2. Professionals working in offices, using public transport to commute to workplace, will find this technology a boon. With access to complete schedule of buses and trains, they can choose from multiple transit options and also plan their travel in an organized way.
3. Transport agencies are increasingly relying on technology to conduct their operations in a smooth manner. By automating fare collection, ticket generation, scheduling buses/trains, etc. they are able to make better decisions for easing transport issues for passengers. By conducting data analysis, transit agencies can also know the number of passengers traveling through a specific route at a specific time. This will help them estimate if more number of buses or trains are required to meet the existing commuting needs. Automation and ready availability of data makes room for more intelligent travel systems.
4. The traffic control system is greatly benefited through the adoption of technology. With the monitoring of traffic at peak hours, they can control the traffic in a much intelligent manner by altering the traffic light timings. This substantially brings down the risk of accidents.
5. Transit agencies are communicating more with passengers or end-users due to the ready availability of technology platforms including social media. This increases transparency as well as accountability. Riders remain well-informed about the future changes in transport schedules through different social media platforms.
6. Transport sector is better able to serve the clientele owing to the feedback they receive through alert customers who are eager to express their views on the service.
With the changes already perceived, it can be said that technology will continue to play an effective role in bringing in more changes in the way people take travel decisions. It will bring in more tools which will give travelers or commuters the ultimate comfort. For instance, food vendors might come forward to join hands with transit agencies to provide their products/services to passengers on the way. The information about the availability of the same may be communicated to passengers by integrating it with the already existing transit technology solutions. Other entertainment options might also be included in it to make travel an ultimate luxury.
With technology empowering and changing the way people transit, moving from place to place is going to be easier than ever. People are already benefiting from this new technology revolution and making the most from it to make traversing easier than ever. What technological changes do you think will transform the way people commute? Had you ever felt that technology can do much better than this for the transport sector? If yes, please share your thoughts in the comment section below.
You may also like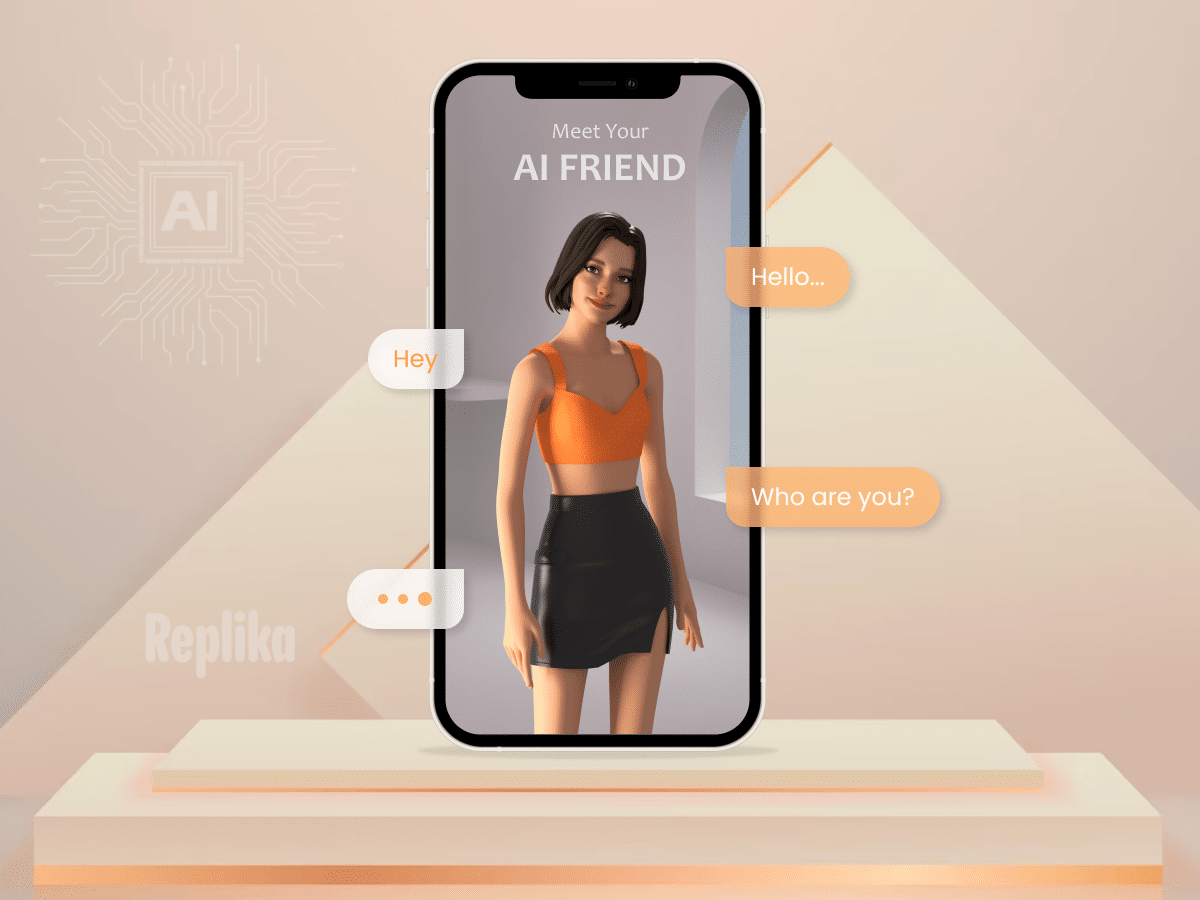 A Detailed Guide to Building an AI-based Chatbot App Like Replika
Jignesh Nakrani
Artificial intelligence links progress and those seeking personal growth. Chatbots have emerged as a popular tool for engaging users and providing personalized experiences among the myriad of AI applications. One… Read More