Get a Price Estimation
Our software development services are geared towards delivering a high ROI and also expanding your existing business horizons. Sharing your views, ideas, or plans to use IT in the development of your business can help you access more options and how they will work for you. Fill in the details below and explore the area of vast growth possibilities!
Ahmedabad , India
1st Floor,10-Kalpana Soc.,
B/h.Municipal Market Navrangpura,
Ahmedabad 380009
(+91) 990-926-2648
+1(415)-(259)-4666
Inquiry: inquiry@xongolab.com
Skype: nakrani.jignesh
Whatsapp: (+91) 990-926-2648
Client Reviews
95% of satisfied clients have appreciated our work and recommended us to other clients.
Read All Reviews
Mohammed Kriez
XongoLab is one of the professional mobile app development companies that we have dealt with!

Julius Kyazze
The team got to understand both my app requirements and always made an effort to deliver as requested.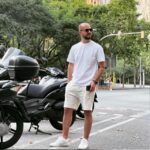 Evi Dedja
I am very impressed by the way the team at XongoLab work. They help build your ideas and turn them into reality.

Richard Ling
Commitment to deliver regardless of the amount of time needed to completed the tasks.

Paola Baquero
They have a very complete team, where they attended each of my requirements and offered different solutions.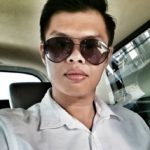 Andrew Yuen
They never fail me on all of our request and always complete the task according to time line.

Jason Cowles
I've worked with XongoLab on several initiatives. They consistently deliver a quality product on time, on budget.

Akshay Sewani
If you are looking to build mobile or web applications, just get in touch with these guys and leave the rest to them.

Gourab Mukherjee
Extremely Reliable and a Hardworking team and good value for money! The culture of the team is extremely reliable.

Kristin County
Happy to have had XongoLab help our startup in this early stage. They have really been a partner for us!

Faisal Al-Salem
Understand any requests even if we don't give a clear brief Very flexible team

Dominic Phan
XongoLab's team was very professional and quick to respond to queries and delivered before the agreed date.