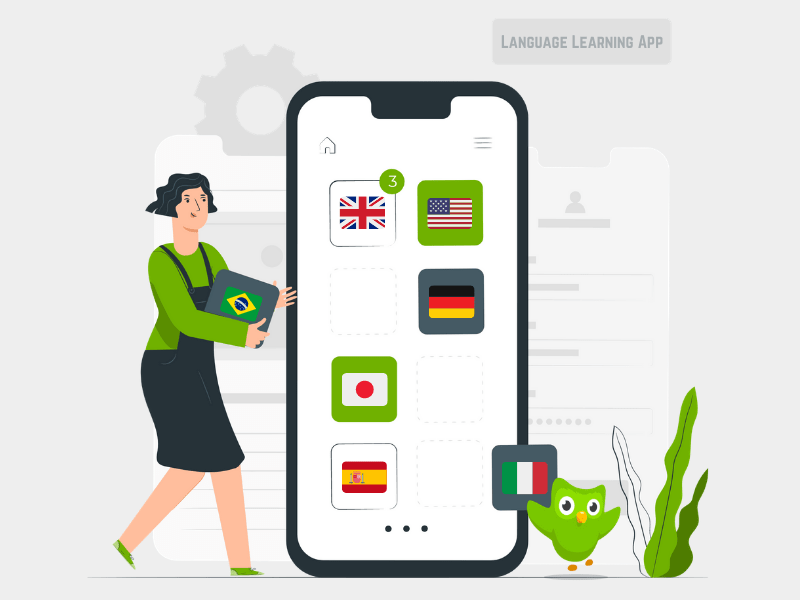 Ankit Patel

December 14, 2020

4 min read
Language learning is an important part of childhood development. With the advent of language learning apps, language learning has undergone a great transformation. Many have been able to achieve that with a Duolingo clone app. With the multitude of tools, available language learning is not a struggle for any learner no matter what their age is. As people traverse across the world for work and pleasure, it has become indispensable for them to keep on learning new languages. Knowing an additional language is also considered a plus in many job profiles. This is why we can see growth in developing language learning apps.
If you have an interest in acquiring knowledge about new languages and use technology to gain it, then you should have certainly heard about Duolingo. If you haven't, here's a refresher.
● What is Duolingo?

Duolingo is a free mobile app that lets users learn a language utilizing bite-size lessons. It is one of the most popular language-learning platforms with more than 300 million subscribers. With a mission to make language learning free, fun and accessible to all, it presents language lessons in a fun and interesting way.
The popularity of Duolingo has augmented the demand for Duolingo clone script. Such apps are of high importance in the education industry as they appeal to young learners too. Learning vocabulary, practicing it and gaining fluency in any language is easy and fun with Duolingo clone apps.
With Duolingo app gaining the fame of being the 'iPhone app of the year' in the year 2013 and enlisted as one of the Next billion-dollar Startups 2019 by Forbe's, creating Duolingo clone app has become one of the most profitable ideas for entrepreneurs who wish to plunge into the mobile market.
● What Features of Increased the Demand for Duolingo Clone Script?
Let's look at some of the aspects of language learning that Duolingo tackles with dexterity.
✓ Made learning fun
✓ Provides authentic app content
✓ Awards certifications
✓ Personalization of course content as per the knowledge of users
A number of questions like how much does it cost to develop language learning app like Duolingo might be lingering upon your mind as your mind takes a turn towards the promising profits. However, before we look into these details, let's take a look at the top features of this app. This will also help us in understanding how to create a language learning app like Duolingo.
● Top Features of Duolingo App:

Profile: Users can save their personal details and view the activities they performed using the app. It also allows them to set and modify privacy.
Levels for the Course: As per the knowledge of language possessed by the users, they can pick from the different course levels offered to them. For instance, a beginner may go for a basic course that allows him to learn the language from scratch whereas an advanced learner can select a different course level. This is an important feature to be noted by developers.
Conversation Practice: A variety of speaking and learning exercises are included in the course to for making the users practice the language.
Push Notification: They literally push users to continue their lessons and motivate them to complete them. This is one of the most important features to consider if you are thinking to create a Duolingo clone app.
Gamification: With the addition of gaming elements in the app, Duolingo makes users feel that they are playing a game. The animation and sound effects make it super-engaging. Also, the users are awarded with badges on completing certain levels. This is one of the most important features you can instill in the Duolingo clone script.
Integration of Social Media: With the facility to login through social media, users find it extremely easy and free of hassle to create a separate account.
It's clear that the cost to develop language learning app like Duolingo may be high but the returns may be more than satisfying owing to the exciting features it offers to users. Now that we understand all the important characteristics and features that must be imbibed in a Duolingo clone app, let's proceed to how to create one such app.
Easy and Entertaining format: One thing is for sure that man is a pleasure-seeking and pain avoiding creature. Anything which gives pleasure attracts people. By providing them effortless navigation that also entertains them, you will attract more users. Use a variety of visual content like video, pictures, infographics, etc. to keep language learners glued.
Integration of Social Networks: Man is a social animal. Humankind can't just be without communicating. By integrating social media with a Duolingo like app, you can let users easily register for the service, thus saving their time and effort. With features like invite, they can also invite their friends on social media to use the app.
Gamification: Giving the app a form of the game will make language learning interesting and not a chore. With enjoyment, users will derive by getting rewards, bonuses, and a chance to compete, there is a high probability that your Duolingo clone script will be successful.
Multiple Levels: One of the features demanded from language learning app development services is the course should have multiple levels to accommodate users with different levels of knowledge. Offer different tips that let users decide to which level they belong to.
Creative Design: Although it may increase the cost to develop app like Duolingo, having an attractive design with bright colors is a must-have. Keeping it clean without overloading it with details will lead you to a design that attracts the attention of the users and keeps them glued to the app so that they can complete the learning process.
Platform: There are different platforms for which language learning app development services providing companies create Duolingo like app. iOS and Android are the two main platforms. You must make sure that your app performs well on both platforms if you want to increase your app reach and profitability. You may think that it will increase your cost to develop app like Duolingo but targeting both these popular app platforms is the right strategy to make your app successful.
All in all it can be said that if you wish to develop a Duolingo like app then you should make a list of features you wish to include, design a creative interface, keep the format of the app effortless and enjoyable, integrate social media networks, and make the app adaptable for different users. If you want to build such a language learning app then you can contact an experienced company offering language learning app development services.
You may also like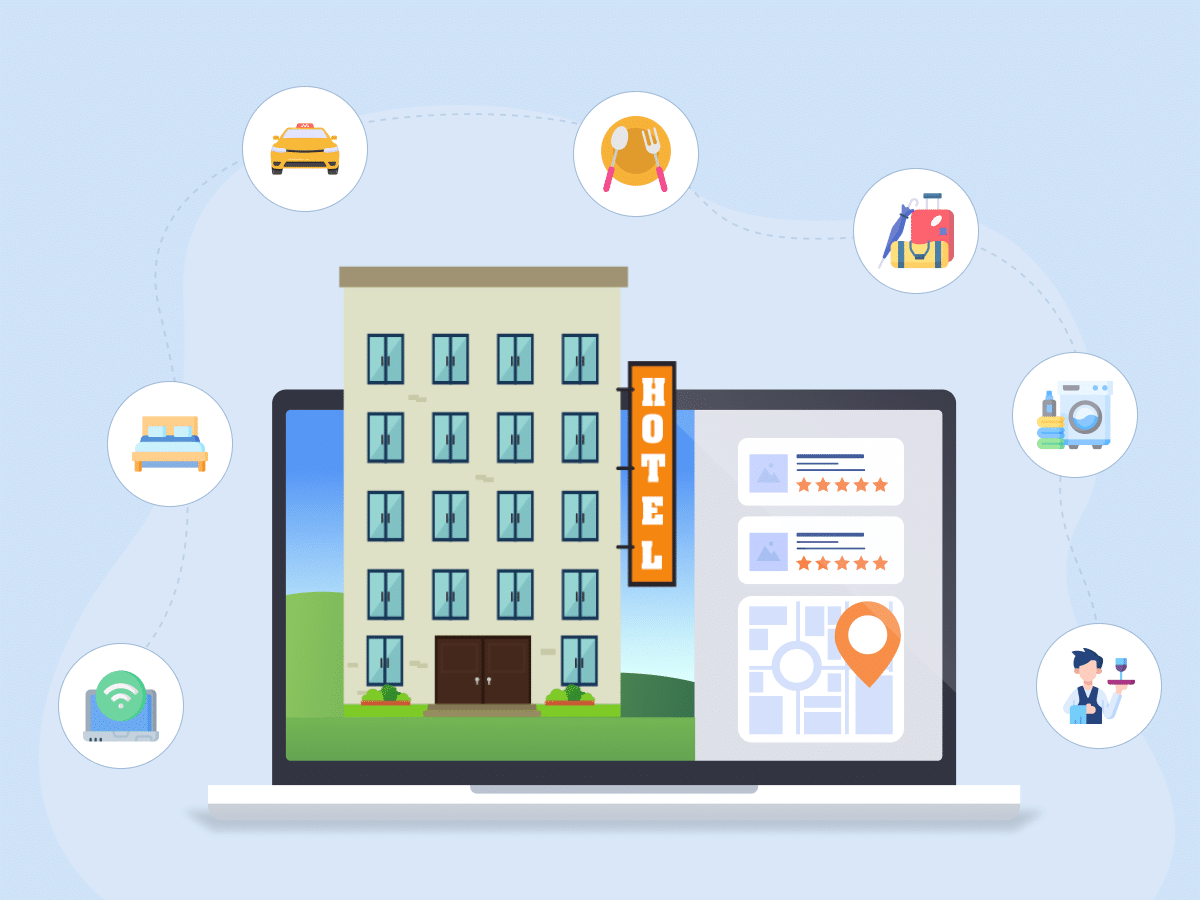 The Ultimate Guide to Hotel Management Software Development
Ankit Patel
Imagine a scenario where the reception area of your hotel is inundated with guests seeking assistance, staff members requesting entries, and other demands. The reception team may find it overwhelming… Read More