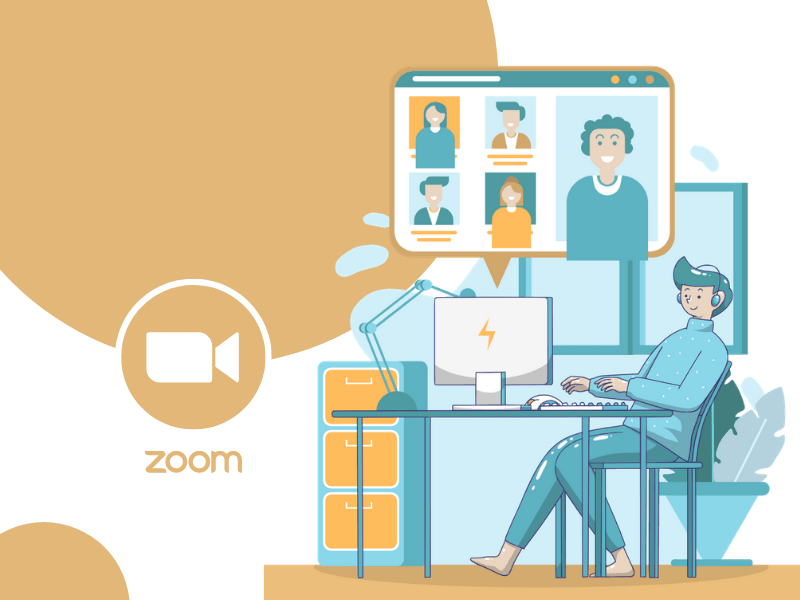 Ankit Patel

November 30, 2020

4 min read
You have got that important meeting to attend at the client's office, all you do (these days) is looking for a Zoom clone app. You realize the need to address your team members every now and then about various aspects that can substantially impact the growth of your organization, all you do is hire a company offering video chat app development services. This will let you communicate with your colleagues in a quick and efficient way. You want an important concept to be explained by the teacher to your kid, all you have to do is log in to Zoom or any video conferencing app to get things done.
Welcome to the new world where everything is done digitally! Unless a physical presence is absolutely necessary, people prefer to do their tasks virtually. Post-March 2020 things have changed drastically and needn't mention why. Let's look at what fueled the growth of apps like Zoom clone app.
● What Caused the Popularity of Apps Like Zoom to Spiral up?
Covid-19 has transformed the world in such a way that no other thing has previously done. It has turned the world topsy-turvy. We all are under its sway. Right from mendicants to millionaires, it has impacted everyone around us. Various industries have been coerced to undergo major changes in their operations in order to thrive in a corona environment. They are looking for companies offering video conferencing app development services to make their working smooth and efficient.
It is one thing that has dictated organizations to change as per the new norms or get thrown away. With its penetration in almost all countries of the world, perhaps, it will be the single major problem of this century that has influenced humanity as a whole.
Keeping its impugning repercussions aside, let's now dwell on how it has given a push to not so passive but not active industries. The digital world has been exploited at the best to meet various needs as well as wants. Technology has been hailed as the savior which came to rescue when normalcy seems years far. The industry whose growth fueled extraordinarily is the video conferencing apps.
● Uses of Video Conferencing Apps:

One major impetus behind the popularity of Zoom clone apps is the ease they provide to communicate from any device and any spot of the world having an internet connection. The education industry has become highly reliant on video conferencing apps. Following are the major uses of apps like Zoom.
✓ Useful for team members to collaborate with each other
✓ Makes it easy for higher-ups to communicate with subordinates and monitor their availability
✓ Helpful in conducting product and process trainings
✓ Pushed a number of offline industries like Yoga, exercise, private tuitions, courses, etc. online
✓ Advantageous in organizing regular meetings
✓ Facilitates in organizing classes for all grades
✓ Let's teachers communicate easily and personally with all students
Now that we have looked into the usefulness of apps like Zoom, a question which must be resonating in your mind would be what will be the cost to develop an app like Zoom.
The cost usually doesn't depend on the company offering video chat app development services but it relies on the number of features and functionalities which come bundled in the app. Before looking at the cost to develop an app like Zoom, it is important to understand how a video conferencing app is brought to fruition.
● How To Create A Video Conferencing App:
Creating an app requires an investment of time in studying it and then planning its structure. Let us now unleash the steps you need to follow to create a Zoom clone app.
Step 1: A Well-Founded Idea:
With the app stores flooding with video conferencing apps, you will surely need a very well-researched app idea to make your app stand out. Your app must offer something which no other video conferencing app offers.
Doing a market study will help you unravel some of the exciting features which make a video conferencing app successfully. It will also help you understand what users want, the shortcomings of the existing app, the room for improvements, etc. and arrive at an exceptional concept to design your app.
You can also seek the help of organizations providing video chat app development services to discover the most unique app idea.
Step 2: Enticing Design for Your Video Chat App:
Once you have discovered or invented the idea based on which you would be creating a video app, you now need to proceed to create a beckoning design that lures millennials. A perfect UI/UX design will ensure smooth app navigation and more use of the app.
For professional users, you can choose soothing and clean colors that make the design appear appealing and easily usable. If you are targeting groups, then it is essential to choose a user-friendly and simple design.
Step 3: Developing the Back-End
The strength of any app is in its back-end. It is one of the major parts of the app development process. The web server and the app server plus the database fall under the backend development process. They set the fundamentals on which various functionalities of the app are included. The most crucial factor here would be scalability which would facilitate a huge number of users using your app at the same time.
Step 4: Technology: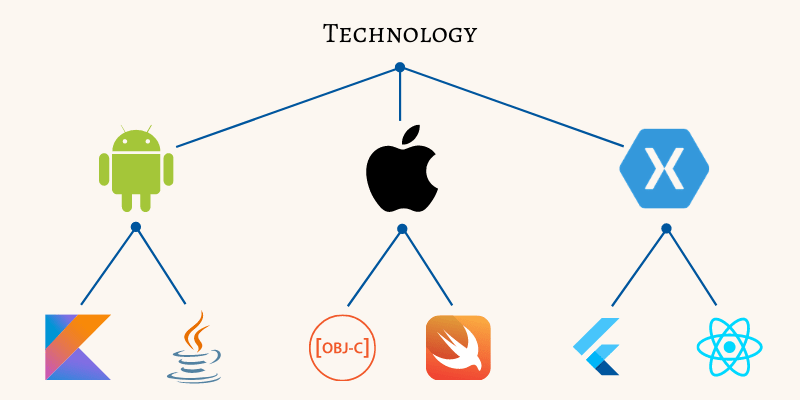 If you are hiring a company offering video conferencing app development services to create the app on a single platform, you will have a number of choices. If you choose Android as the platform to launch your Zoom like app, then you may select between Kotlin and Java.
If your video chat app development services providing company suggests you create an app on the iOS platform, then you get to choose between Objective-C and Swift.
Nevertheless, if you wish to go for an omnipresent app, then you may choose to go for creating a cross-platform application. This will let you select either Flutter or React Native. It is best to hire an efficient company delivering video conferencing app development services so that they can guide you not only regarding the platform to choose but also the technology you can use to transform your app dream into a reality.
Step 5: App Testing
Once the app has been created as your estimate of the cost to develop app like Zoom has met your budget, you may now proceed to test the app to discover if any bugs are present in its functioning. It is an imperative process that should never be ignored if you want your app to succeed. Testing helps in removing any errors or bugs which might get discovered when actual users start using the app.
Video chatting has become the norm these days. Not only organizations but even individuals have become highly reliant on it. Post corona, Zoom's popularity has increased by leaps and bounds. There is still a lot of room for the growth of video chatting apps and Zoom clone apps. Go for creating the next app which is as popular as Zoom. Contact a company offering video conferencing app development services today.
You may also like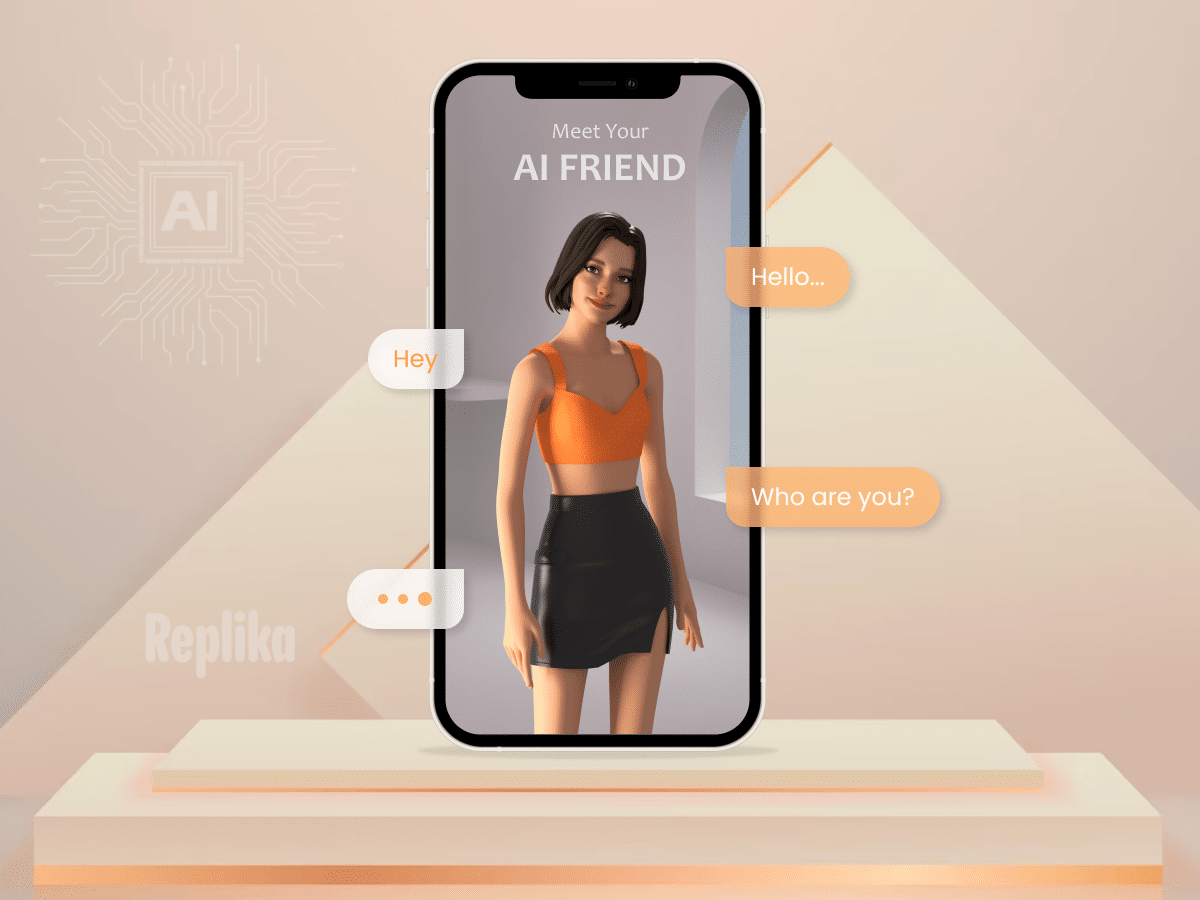 A Detailed Guide to Building an AI-based Chatbot App Like Replika
Jignesh Nakrani
Artificial intelligence links progress and those seeking personal growth. Chatbots have emerged as a popular tool for engaging users and providing personalized experiences among the myriad of AI applications. One… Read More