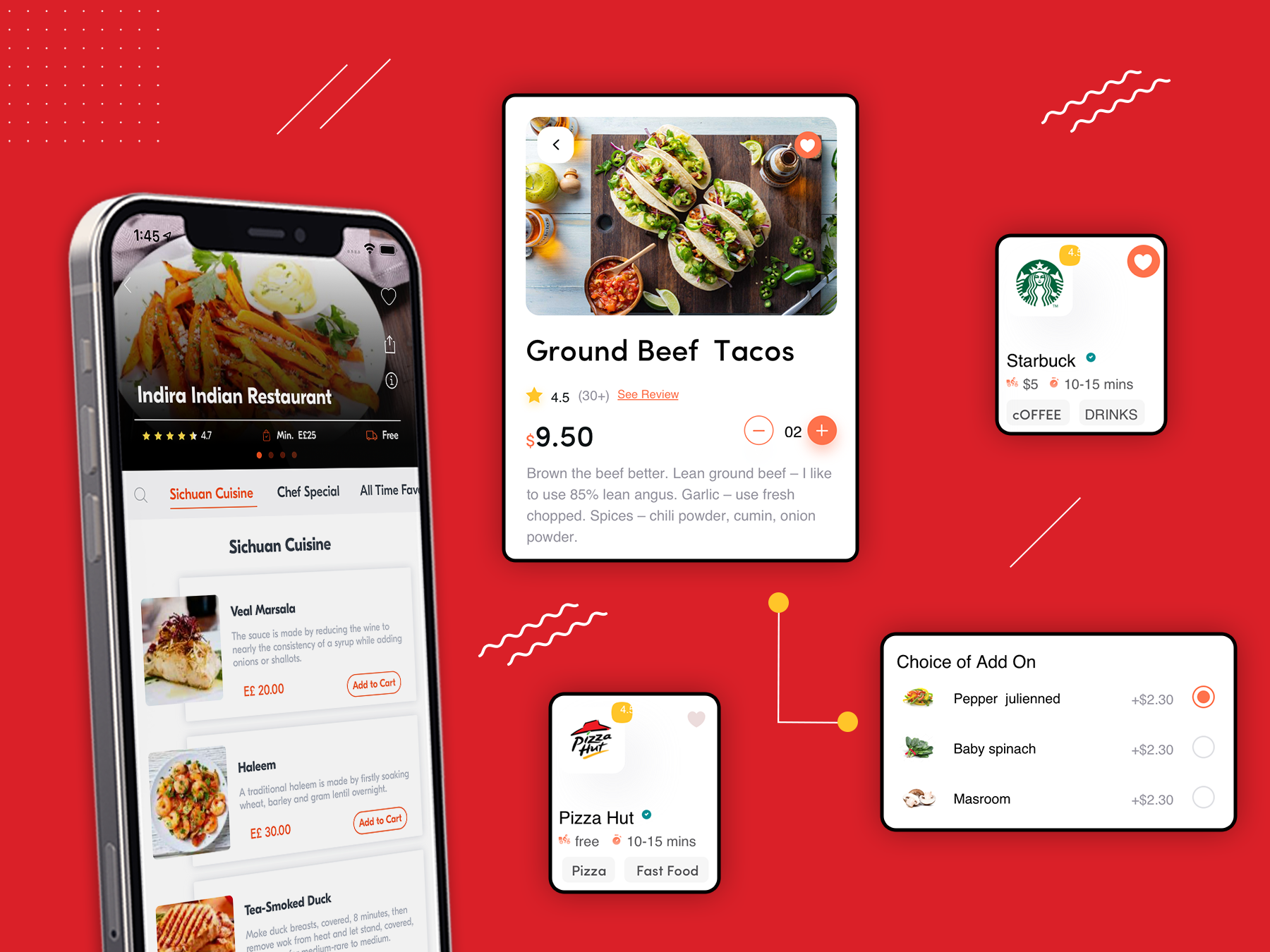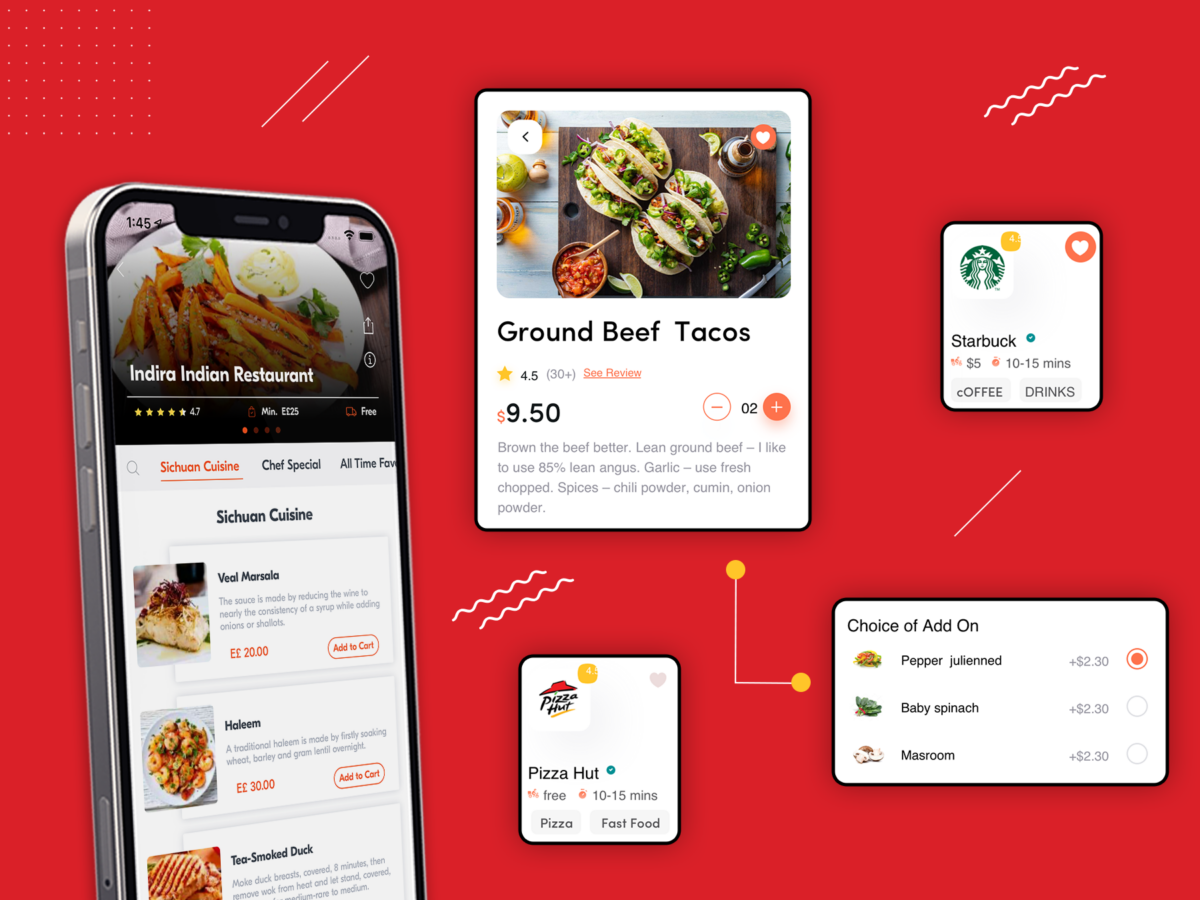 Ankit Patel

September 23, 2022

5 min read
The food ordering and delivery business regardless of not being a very old business idea, today it is witnessing transformations. This is courtesy of it going online and getting an online base. Saying so, it is adopting new ideas so that it can successfully stand out from the competition. One idea that is particularly capturing the attention of entrepreneurs is related to starting a food delivery business like an online office food delivery platform.
Through it, corporate professionals can get access to quick meals at their offices with their colleagues simply through a few taps they place on the app.
So do you want to understand the reasons for the popularity of this business model? This comprehensive guide covers this area first. It then gives you a list of business ideas whose implementation will make this business model work wonders for you.
So let's begin.
Before that; let's get knowledge of the numbers that give purview into the profitable nature of the solution.
Statistics Depicting Future of Online Office Food Delivery Platform
These numbers give an idea of the popular nature of the solution. However, let's understand also why online office food delivery platform is observing a rise in popularity.
Reasons for Popularity of Online Office Food Delivery Platform
As discussed above, the online office food delivery platform is a recent food ordering and delivery idea that is witnessing popularity among startups when they are in the hunt for food delivery startup ideas to boost their growth.
This is particularly due to the factors mentioned below.
The shift in buying trends of consumers globally.
Lucrative future of food delivery business.
Busy life of today's working professionals.
Therefore, it is a good idea to make use of the food ordering and delivery ideas to your business advantage so you capitalize on the number of customers and gain a competitive edge in a short time.
So, if you plan to make it big with the model, let's first educate you on how the online office food delivery platform works.

How Does Online Office Food Delivery Platform Works?
The corporate food delivery platform has extremely simple operations. This is how it works:
User creates a profile and gets themselves registered.
They add location details; upon which they get a list of restaurants nearby.
The customer selects restaurants and meals suiting taste buds.
They place an order at a particular time of the day by paying for the same.
Order gets forwarded to the restaurant which assigns it to a delivery driver.
The driver then picks order and reaches the customer's location to make delivery.
With the idea of the operations, let's now get knowledge of the food delivery business model.
Business Model of Online Office Food Delivery Platform
When we are on the quest to implement the online office food delivery platform; it is important to know its business model as well. This will give you an idea of the operations and help you to understand how the model accumulates profits.
Check out the image below to get an overview.
Image source: fatbit.com
As you observe in the image above, the business model illustrates how the customer places an order through the platform and gets it delivered to their doorstep. It is important to also get knowledge of the revenue models it adopts.
Through online advertisements by using Google AdSense.
By creating a strategic partnership where restaurants or cloud kitchens partner up with the platform and pay a small fee to them.
Charging a commission percentage to restaurants.
Let's now get ideas of the startup ideas that would aid you to create a successful online office food delivery platform.
Startup Ideas for Successful Online Office Food Delivery Platform
Requires minimal investment, when you plan to start an online office food delivery platform; apart from embracing food delivery app development services by connecting with a reliable mobile app development company, it's good to have the best set of ideas.
Here are the food ordering and delivery ideas you can implement to your advantage.
• Food Truck
A moving restaurant, it allows you to serve meals to customers at accessible locations. This is by getting the app advantage which will make it easy for the end consumers to know the exact location of your truck.
• Home-Made Meal Service
This is an idea that can help you a lot with the online office food delivery platform. With it, those professionals who are living alone would get access to homemade meals at their offices. Thereafter, they can enjoy the dish conveniently and comfortably.
• Organic Meal Delivery Service
For metro cities only where demand for organic meals is on the rise; you can consider implementing this idea. This will allow health-conscious consumers to easily get access to these dishes and enjoy them conveniently and comfortably.
• For Food Cravings at Night
What if your consumers are stuck at work during late hours and they have hunger pangs? This app will come as a blessing-in-disguise for them. It will allow customers to get access to food joints providing meal deliveries at night and fill their empty stomachs while working and completing assignments.
• For Events
When employees are working, events are an inevitable part. This is why if you invest in an app that makes meals accessible for events, you can make a good amount of profits through the food delivery you make in bulk and grow revenues like never before.
• For Reserving Tables
If an employee or the organization plans on a meal outing with their team, the idea of a table reservation app is certainly going to prove a head-turner for them. It will allow them to easily find restaurants that have empty seats and enjoy dishes with their colleagues.
• Food Deals and Coupons
Rewards are another inevitable part of an employee's life. Therefore, if you make access to an app that makes available food deals and coupons when a particular professional does well, the organization can reward them through coupons thereby giving them the support to enjoy a sumptuous dish.
Knowing the different food delivery startup ideas that will help you to create a successful online office food delivery platform, it is important that the idea you adopt brings profits for you as well.
Read Also: 15 Things To Consider Before Developing A Food Delivery App
How to Boost Profits for Online Office Food Delivery Platform?
Before you adopt any particular food delivery startup ideas for boosting success and profits, you need to keep some pointers extremely handy. They include researching the customer needs and the location where you plan to launch the platform. It follows next by assessing the revenue generation mode of each idea before you implement either. This will make it easy for you to profit well from this idea.
Note:
When you plan on building an online office food delivery platform, it is a good idea to buy readymade food delivery app. This app is ready to launch and flooded with the best features; it will allow you to get visibility among customers, obtain generous returns, and achieve scalability and growth quickly.
To sum up
The food delivery business has a bright future having the scope of bringing profits of $320 billion by 2029. Therefore, if you wish to become a part of this lucrative venture, it demands you have a lucrative idea. Thus, you need to choose the right food delivery business model for your startup.
If you have amazing business ideas in food delivery services, let us know. With our expertise and your idea, we will develop a superlative food delivery app. Connect with us today to get the solution flooded with easy-to-update features so you can serve today's busy professionals conveniently and obtain profits like never before.
You may also like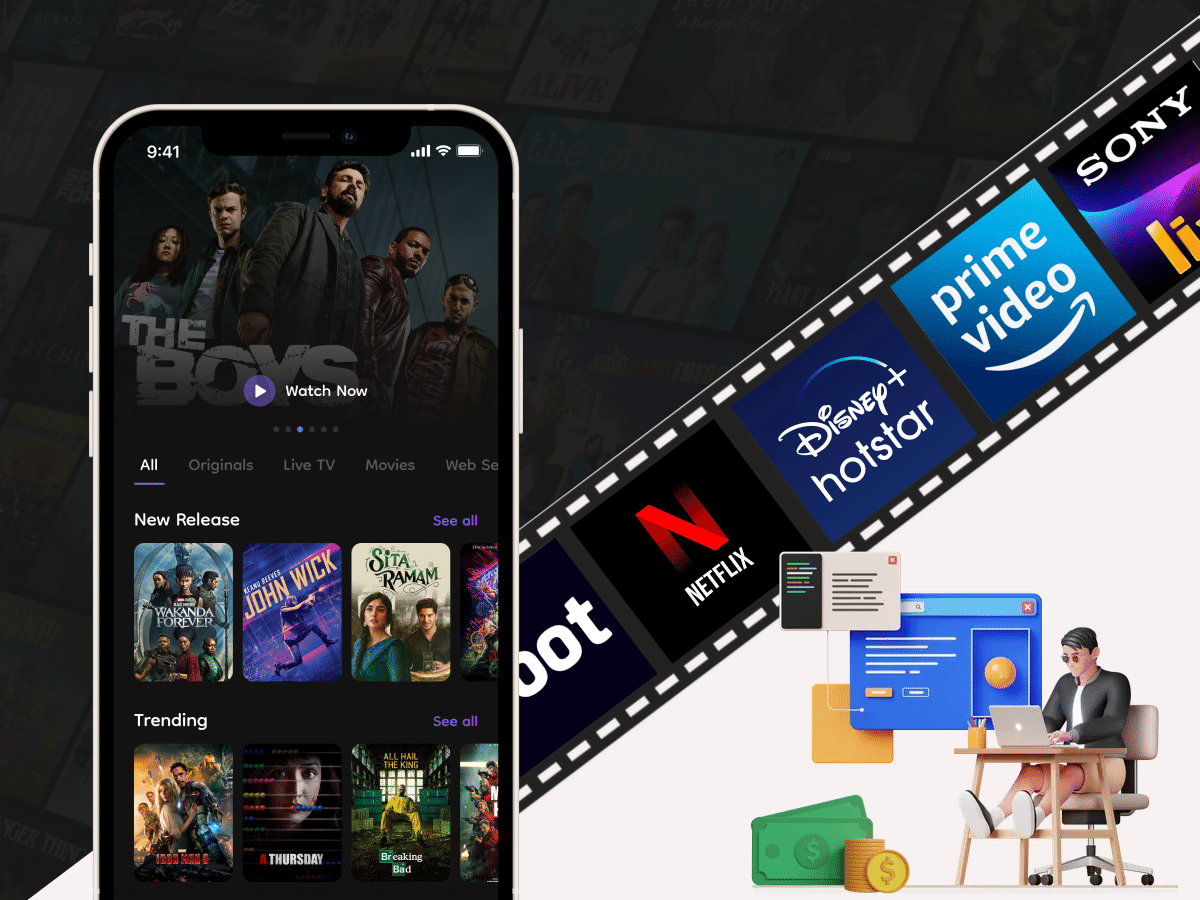 OTT App Development Cost – Features, Process & Trends
Jignesh Nakrani
In the era of digital media, the realm of entertainment has undergone a dramatic transformation. Over-the-top (OTT) platforms have emerged as frontrunners, revolutionizing the way we consume content. With a… Read More