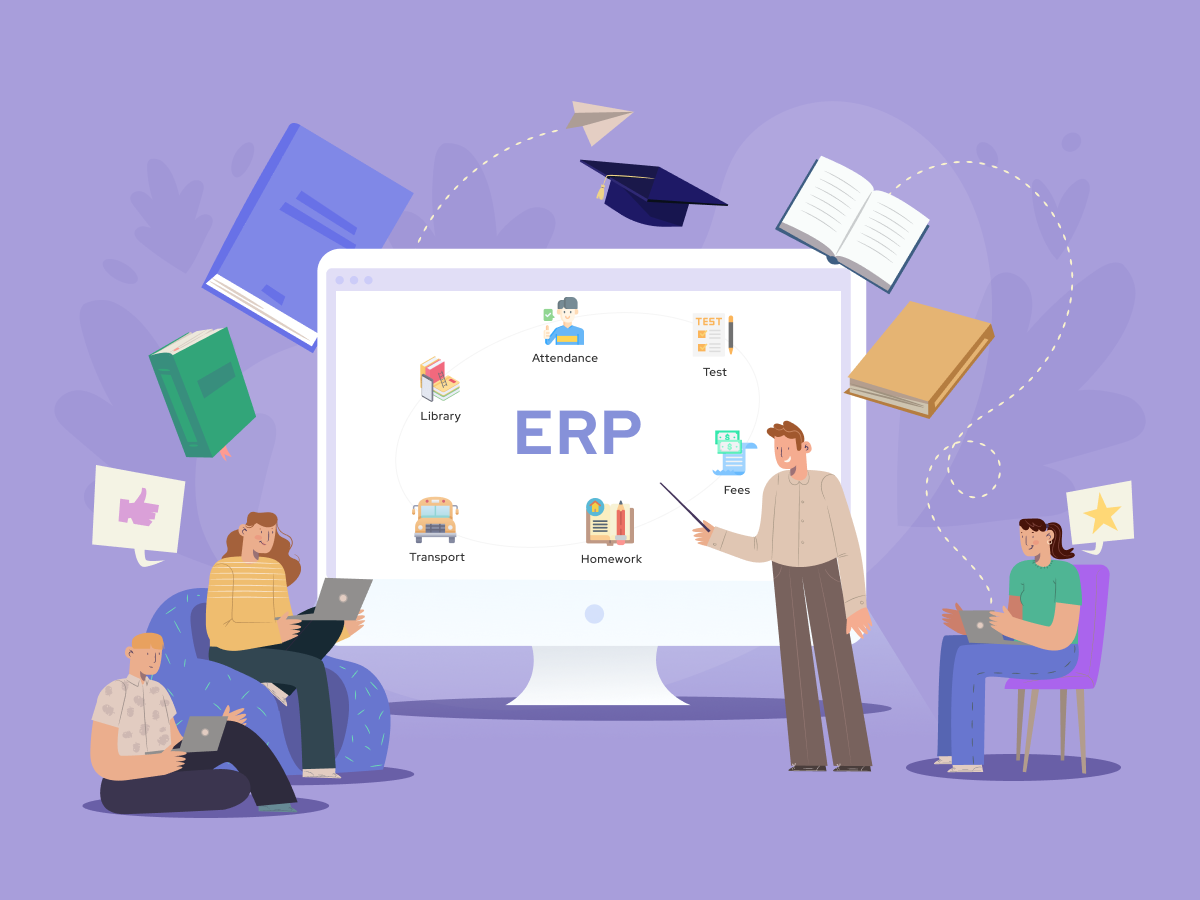 Ankit Patel

August 17, 2023

5 min read
Technology is vital in transforming various sectors and applications, and school administration is no exception. Ongoing digitalization brings significant improvements, altering established methods and incorporating technology-driven solutions to manage a school system. This shift streamlines and enhances long-standing processes, boosting school productivity and operational efficiency. As a result, transparency within systems has been greatly augmented.
According to Mordor Intelligence, "The market for Enterprise Resource Planning (ERP) in schools is predicted to increase from $15.08 billion in 2023 to $29.54 billion by 2028."
The need for automation to carry out administration in academic institutions is a primary factor for the educational ERP system growth. In this article, we will learn more about essential features and critical components that define an effective ERP solution for school management. Additionally, we will explore how much school management software costs. Join us in uncovering more profound insights into this topic.
What is School Management Software ERP?
School management software ERP is a robust and cloud-based educational management system equipped with advanced modules designed to assist teachers and educators in digitizing daily tasks within educational settings.
This software is created to oversee and document administrative activities within academic institutions, such as schools. It encompasses various modules that cater to the needs of educators and support staff, facilitating student data management, including tasks like maintaining academic records, managing admissions, collecting fees online, and planning timetables.
The primary goal of school ERP software is to alleviate administrative burdens while enhancing efficiency and productivity. It embraces contemporary technologies, including mobile applications, RFID smart cards, and online payment gateways. This software streamlines operations, making administrative tasks more convenient and streamlined within educational environments.
Also check: How Cloud-Based Mobile ERP Revolutionizes Businesses
How Does School ERP Software Benefit You?
Moving school administration into the digital realm can take a lot of investment in time, money, and effort. However, not adopting a school administration system could cost even more in various ways. Let's explore how implementing a school management system can bring significant advantages and savings:
• Reduced Paperwork
Transitioning school activities online means much less paper usage. Tasks like filling out forms, maintaining records, and generating report cards will become digital. It means you won't need to spend money on printing, files, or storage space for physical documents.
• Reduction in Staff Hours
School software can handle repetitive manual tasks, freeing staff to engage in more valuable work. Activities like sending reminders to library users with overdue books, analyzing batch results, and facilitating communication can be automated with a single click. Reducing overtime payments and human resources costs will lead to considerable savings.
• Efficient Coordination
Having a centralized school management system software for teachers, students, staff, and parents saves much time regarding communication and event management. Everyone can access the same platform to stay informed about meetings, class activities, assignments, and other essential updates.
• Enhanced Learning for Students
ERP software for schools often includes learning modules for students. These modules enable students to grasp concepts visually and at their own pace. Such a system helps schools achieve their primary mission—delivering better education.
How Much Does School Management Software Cost?
The school app development cost varies based on different pricing models.

Per Student Fee: Certain software providers implement a fixed monthly charge per student. It can range from around $0.50 to $22 per student monthly. There could be an additional yearly fee per student. The variation in cost is influenced by factors such as the available basic and add-on modules, along with other considerations elaborated upon at the end of this explanation.
Monthly or Yearly Charges: Some school ERP costs may range from $900 to $2,000 annually, while monthly flat fees can range between $50 and $150. Combining a monthly flat fee with a per-student charge is also an option.
One-Time Fee: It is a prudent choice if your institution is considering long-term usage, as it often offers a significant discount and eliminates the need for frequent renewals. This upfront payment could range from $1,500 to $6,000, depending on the features. On average, the one-time cost for a school management system is around $4,000.
Also check: How to Develop an eLearning App Like Byju's?
Core Features of School Management Software ERP
Creating robust ERP software for schools requires careful consideration of features that cater to the diverse needs of educational institutions. To ensure comprehensive functionality and streamlined operations, here are some must-have features that should be integral to developing this essential tool.
Comprehensive Academic Management Tools: A robust ERP software for schools should encompass complete academic management tools. It includes modules for curriculum planning, assignment tracking, grading, and exam scheduling. These tools empower educators to manage the entire scholarly lifecycle efficiently, from planning lessons to evaluating student performance.
Integrated Communication Hub: Seamless communication is crucial within an educational ecosystem. The ERP should feature an integrated communication hub that enables real-time communication between teachers, students, parents, and administrators. This hub could include email notifications, in-app messaging, event announcements, and discussion forums, fostering transparent and effective communication.
Bus Tracking: This allows schools to track the location of buses and ensure that students are safely transported to and from school.
Fees Management: This includes tracking student fees, generating invoices, and accepting payments.
Library Management: Manage library resources, catalog books, track borrowing/returning, and enable online searching.
Inventory and Asset Management: Track and manage school assets, such as computers, projectors, and other equipment.
HR and Payroll: Manage staff information, attendance, leave requests, and salary processing.
Online Portals: Provide web portals or mobile apps for students, parents, teachers, and administrators to access relevant information and perform tasks.
Reporting and Analytics: Generate various reports, analytics, and dashboards for administrators to monitor school performance and make data-driven decisions for continuous improvement.
Incorporating these must-have features into the school ERP software ensures the system becomes a comprehensive solution catering to educational institutions' administrative, academic, and communicative needs.

Factors Affecting the Cost of Building School Management Software
Choosing the right school management software solution involves evaluating various factors that impact pricing and suitability for your institution's needs. Whether considering standardized software or developing your own, weighing the pros and cons is essential.
• Tech Support
Consider the extent of post-transaction technical assistance (online, on-call, in-person). More support may increase the price.
• Cloud Service
Check if the vendor provides cloud service; opting out might lead to higher software costs.
• User-friendly Interface
Systems with simple user interfaces reduce training needs; the price might include training costs.
• Modules
Compare included modules; manufacturers might charge more for supplemental modules or offer affordable options for basic modules.
Based on the capabilities and features you choose, the average software development cost for a school management system generally falls within the range of $10,000 to $40,000 or more. When deciding, it's essential to consider your institution's unique requirements, priorities, and budget constraints. It is always advisable to contact a reliable app development company to get a fair estimation.
Wrapping Up
In our exploration of "School Management Software ERP," we have delved into the intricate world of pricing models and factors that shape the financial landscape for educational institutions. As we have seen, choosing the right ERP software for school is not merely about cost but also about aligning technological solutions with your academic establishment's unique needs and aspirations.
So, whether you are a small local school or a sprawling educational network, the journey toward school app development is a voyage of possibilities. The financial investment is just one chapter in a larger digital transformation narrative, where the goal is to cultivate an environment where learning thrives, and administration flourishes. And in this journey, you can collaborate with a reliable partner like us. By making an informed choice, you are not just investing in software – you are investing in the future of education itself.
You may also like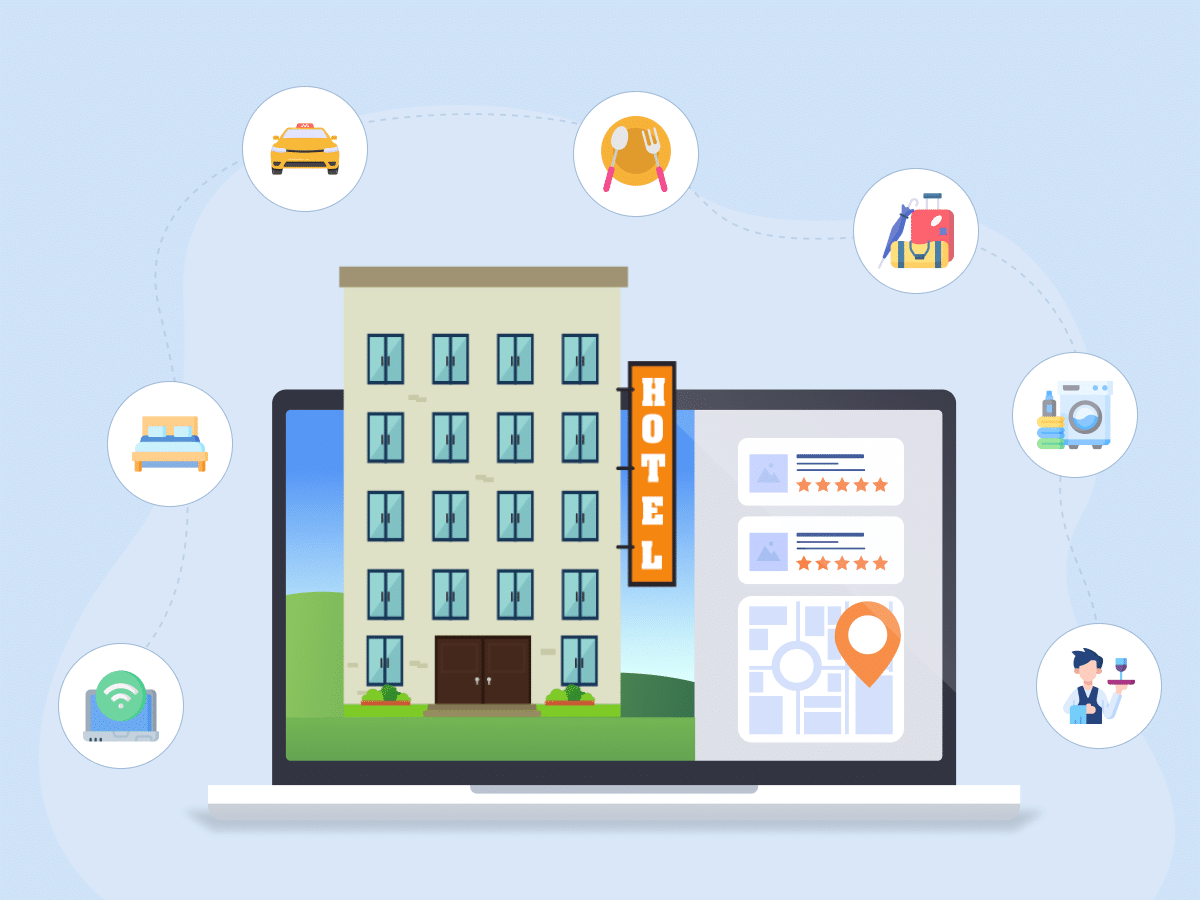 The Ultimate Guide to Hotel Management Software Development
Ankit Patel
Imagine a scenario where the reception area of your hotel is inundated with guests seeking assistance, staff members requesting entries, and other demands. The reception team may find it overwhelming… Read More