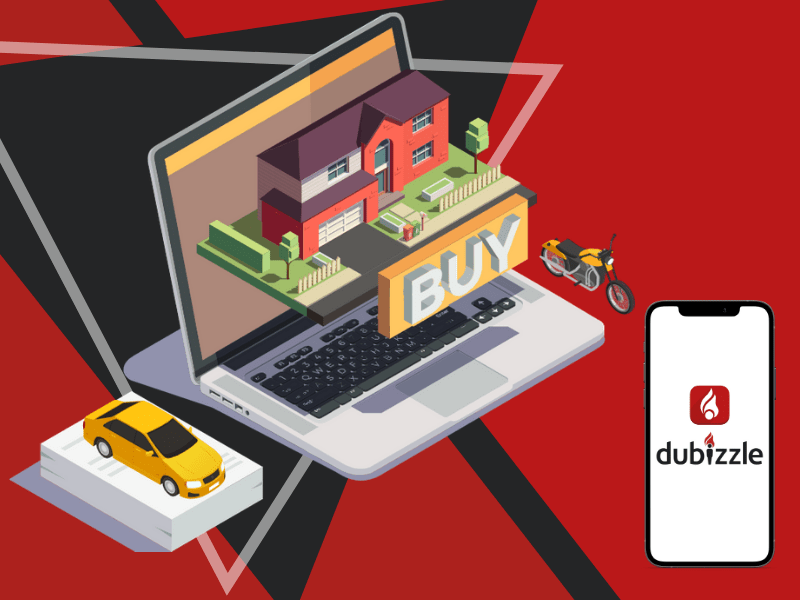 Ankit Patel

November 12, 2020

4 min read
The number of apps, such as Dubizzle clone app, in the smartphone arena are just skyrocketing by the minute. There's an app for everything. Any activity that you perform right from the time you wake up till the time you sleep, can be regulated using an app. You have an app to remind you to wake up early and also keep a record of your wake up times. You have an app that keeps a tap on your dental health or educates you on dental hygiene. You have an app to order things at the comfort of your abode on an app like Dubizzle clone app, so and so forth. Simply put, apps make your life truly convenient.
This has urged a number of individuals and entities to invest in creating apps. Dubizzle like app development is sought not only by individuals aspiring to start a business but also by well-established businesses. Now for those who are new to Dubizzle here's a refresher.
● What is Dubizzle App?
Dubizzle is one of the most popular online community and classified web portals. It serves as a platform for buying and selling products from various categories such as furniture, property, vehicles, and much more. It brings together buyers and sellers of the Middle East.
● How Dubizzle Works?
At the outset, Dubizzle established itself as an online marketplace designed to sell and buy things. Eventually, an app was developed to give convenience to users. Dubizzle users can join the app through Google or Facebook credentials. After registration users can post ads once they are done adding their location. There are a wide variety of categories of products under which users can post.
● How Dubizzle Started?
The foundation to develop a classified app like Dubizzle was laid by two professionals working in the Middle East- J.C Butler and Sim Whatley in the year 2005.
These two guys were working in different departments and realized the lack of connection in the expatriate market. They felt that creating a platform to make it easy for Middle East people to enable them to sell and buy products or services is the need of the hour. Clinching this business opportunity, they invested in creating a platform that bridges the gap between buyers and sellers. Soon, they got the idea to develop a classified app like Dubizzle which also gave them an edge on the app market. Today, Dubizzle is a multi-national company with various subsidiaries.
With the popularity of Dubizzle growing by leaps and bounds, a number of organizations are interested in the Dubizzle clone app. They wish to create a marketplace for buyers to directly contact sellers, eliminating the need for middlemen.
There are a number of companies offering Dubizzle like app development services. However, the main concern of parties interested to develop such an app is the cost of developing an app like Dubizzle.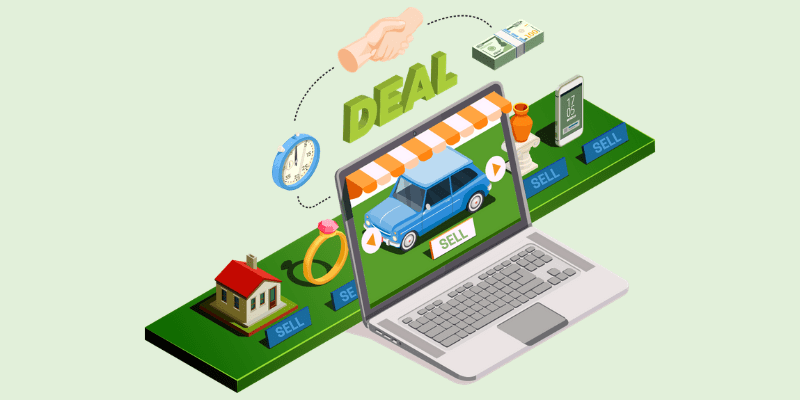 If you are also interested in creating a Dubizzle like app and open up opportunities for business growth, then read on to know more.
● How to Develop Classified App Like Dubizzle?
At the outset, like in any other process, you need to do some research and planning. You need to explore the areas in which sellers are looking for a platform to sell their products. You can also conduct a SWOT analysis of the market you are targeting. This will give you a clear idea of the market you should target and the products you must include in the app.
Once you have a clear vision of what you want the app to do and who the targeted users will be, you can go ahead and explore a professional company that develops an app like Dubizzle. Although there are a number of companies providing such services, you can nail down the right company which has experience in creating a successful Dubizzle clone app.
Let us peep into the steps that need to be taken to accomplish a successful Dubizzle like app development process.
A Splendid Concept:

Your app should have something which no other app in its niche has. It should have something that makes it exceptional. By instilling unique features required by targeted users, you can make your app truly stand out.

Decide the Type of Classified App:

The term classified refers to vast range of products and/or services. Just having a generalized classified app will not give a clear idea to users about its purpose. This is why you should choose any one from the following:

Vertical apps: These apps aim at a particular product or service which caters to a specific market. For instance, you create an app for electronic products, classified app for computer parts, etc.
Horizontal apps: This type of app helps you deal with different categories of products including ads, services, and other products. Dubizzle is a classic example of a horizontal classified app that covers different categories of products including motors, jobs, properties, communities, classifieds, etc.

Explore A Professional And Successful Providing Services To Develop Classified App Like Dubizzle:

Once you have been through the primary process of deciding the niche in which you wish to plunge, you can go ahead and do your research to find a company that can help you develop an App like Dubizzle. You can look for a company that is professional and possesses a strong portfolio.

Simple though it may seem, it takes efforts to develop Dubizzle clone app. Most of you must be concerned about the cost of developing an app like Dubizzle.
How much is the cost of developing app like Dubizzle?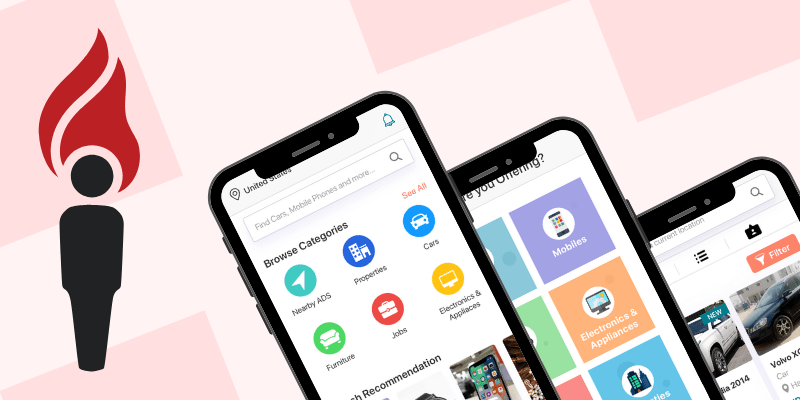 The main point is the deciding factor for any entity to move ahead in this area the development cost. To arrive at the total cost before the blueprint of the app is out is truly impossible. Simply put, the cost depends on the type of app you wish to create and varies with each app.
Following are the factors which determine the cost of developing an app like Dubizzle
Technology: At the technological front, you need to decide on the platform on which you want the app to be based. Then there are other costs involved such as app backend and API development costs, third-party integrations, and much more. All these determine how much it will cost to develop an app like Dubizzle.
A number of features: If you want a bigger app covering many of the categories, then surely the cost of creating an app would be high.
Functionalities: The more the number of functionalities you want, the higher will be the cost to create this app.
No matter what the cost of creating such an app that serves as a digital marketplace for buyers and sellers of all types, the outcome is very profitable. If you want to create an app like Dubizzle, then please contact us with a brief idea about your app. We will transform your idea into a blueprint and then into a reality.
You may also like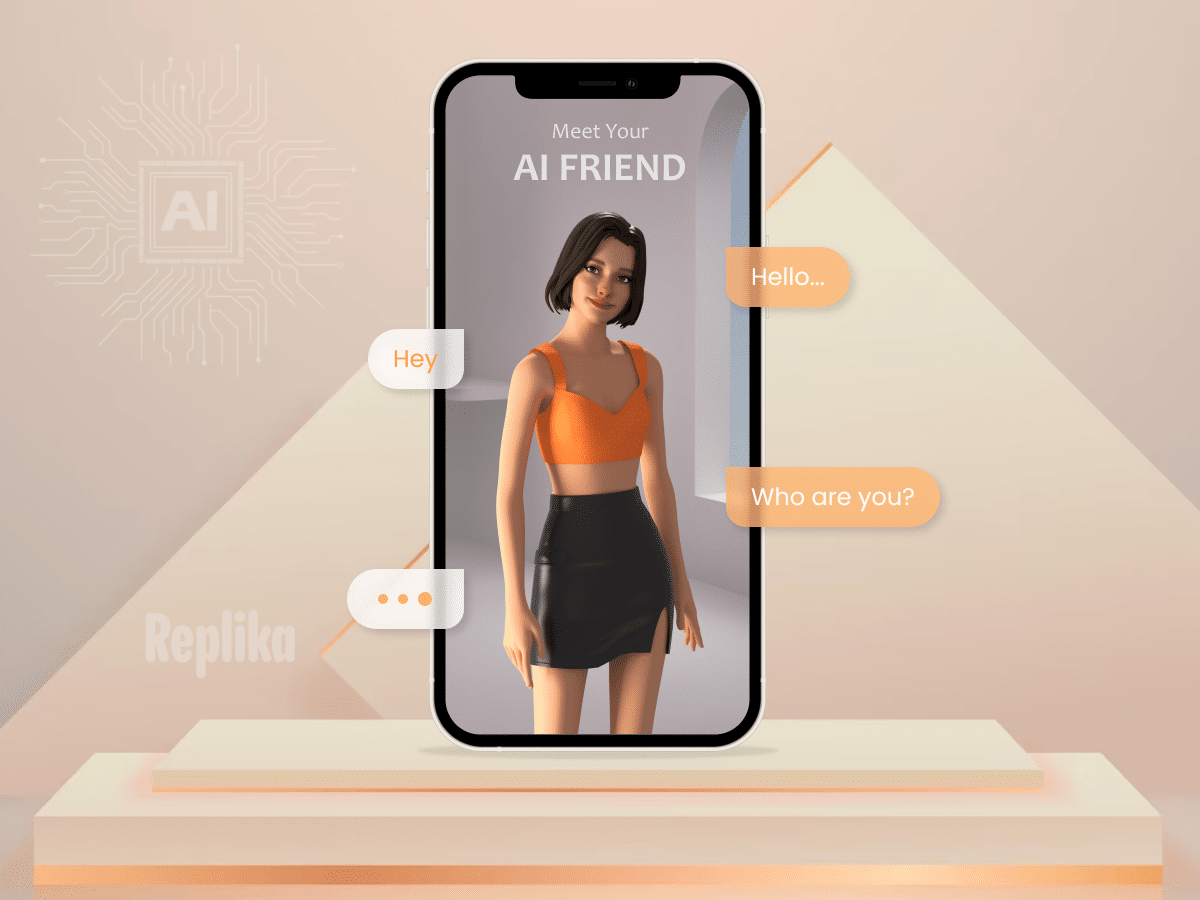 A Detailed Guide to Building an AI-based Chatbot App Like Replika
Jignesh Nakrani
Artificial intelligence links progress and those seeking personal growth. Chatbots have emerged as a popular tool for engaging users and providing personalized experiences among the myriad of AI applications. One… Read More