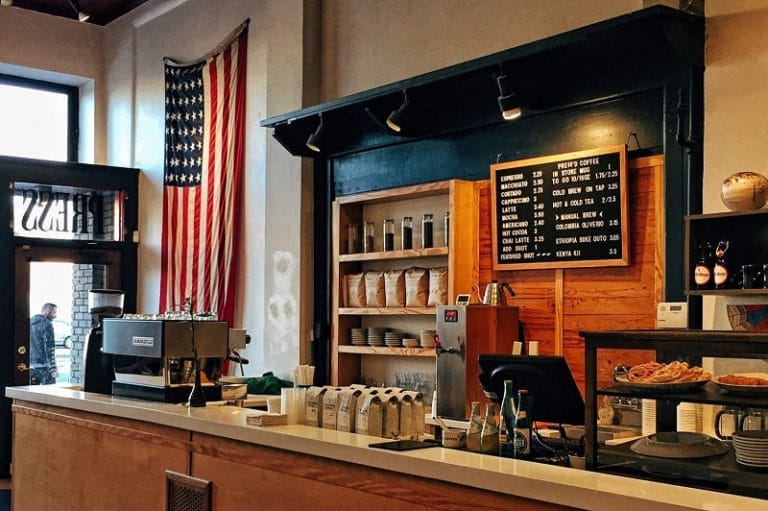 Ankit Patel

May 31, 2017

6 min read
In today's fast-paced business landscape, a reliable and efficient POS system is crucial for streamlining transactions, managing inventory, and gaining valuable insights. However, understanding the cost implications of developing a POS software can be a complex endeavor.
POS System also known as point of sale system includes a cash register which in current days can be a monitor, cash drawer, barcode scanner, customer display and a receipt printer. Majority of the retail outlets that have this system includes a credit/debit card reader. A POS system consists of two components the hardware and the software.
The Hardware of the system will cost you somewhere between five hundred to three thousand dollars and it again depends on whether you have a computer or a tablet to run the required software. If you have a computer system you just need to purchase a kit that has scanner, cash drawer and much more. But it is important to have a dedicated computer system for running the POS software as more power gets used in this.
Whether you're a small retailer, a bustling restaurant, or an enterprise-level business, this guide will provide you with valuable insights and expert analysis to help you navigate the intricacies of POS system development costs. Let's dive in and unravel the secrets of estimating the expenses involved in creating a powerful and scalable system that enhances your operational efficiency and propels your business forward.
What is POS?
A Point of Sale (POS) refers to the physical location or the system where a customer makes a payment in exchange for goods or services. It can also refer to the software and hardware used to facilitate these transactions. The primary function of a POS system is to process sales, calculate the total amount due, and facilitate payment.
Some Key Statistics for POS System Development
The global POS software market size is expected to hit $27.71 billion by 2030.
The Asia Pacific region is expected to be the fastest-growing market for POS software, with a CAGR of 12.2% from 2023 to 2030.
The retail industry is the largest end-user of POS software, accounting for over 40% of the market share.
The food and beverage industry is the second largest end-user of POS software, accounting for over 20% of the market share.
The most popular features of POS software include inventory management, customer relationship management (CRM), and reporting and analytics.
The most common platforms for POS software development are cloud-based and on-premises.
Benefits of Using a POS Software
Using a Point of Sale system offers several benefits to businesses across various industries. Here are some of the key advantages:
Increased efficiency
Improved accuracy
Reduced costs
Improved customer service
Increased sales
Types of POS
There are several types of POS systems available to cater to different business needs and industries. Here are some common types:
• Traditional/Stationary POS
These are the classic, fixed-location POS systems commonly found in retail stores and restaurants. They consist of a computer or tablet connected to peripherals such as cash registers, barcode scanners, receipt printers, and card readers. These systems offer a range of features like inventory management, sales reporting, and employee tracking.
• Mobile POS
Mobile POS systems leverage smartphones or tablets as the primary device for processing transactions. They are particularly popular in industries that require on-the-go sales, such as food trucks, pop-up shops, and delivery services. Mobile POS systems offer flexibility and portability while providing core functionalities like payment processing, inventory management, and customer data management.
• Cloud-Based POS
Cloud-based POS systems operate through an internet connection, storing data securely on remote servers. This type of system enables businesses to access sales and inventory data from any location, making it suitable for multi-store operations. Cloud-based POS systems often provide real-time analytics, remote management capabilities, and seamless integration with other business applications.
• Tablet POS Systems
Tablet POS systems utilize tablets as the primary point of sale device. These systems offer an intuitive and user-friendly interface, making them popular choices for small businesses, cafes, and quick-service restaurants. Tablet POS software often provide features like menu management, tableside ordering, and customer engagement tools.
• Self-Service Kiosks
Self-service kiosks are interactive terminals that allow customers to place orders and complete transactions independently. These kiosks are commonly used in fast-food chains, cinemas, and retail stores. Self-service POS software enhance customer convenience and can integrate with inventory management and loyalty programs.
• Mobile Wallet POS
Mobile wallet POS systems enable customers to make payments using their smartphones or other mobile devices. These systems leverage Near Field Communication (NFC) or Quick Response (QR) code technology for secure and contactless transactions. This softs of systems are gaining popularity, especially with the widespread adoption of digital wallets like Apple Pay and Google Pay.
• Integrated POS
Integrated POS systems provide seamless integration with other business systems such as accounting software, customer relationship management (CRM) platforms, or inventory management systems. These systems enable data synchronization across various departments, streamlining operations and improving efficiency.
• Specialized POS
This kind of software cater to specific industries or niches. For example, there are POS systems designed for restaurants, bars, spas, salons, hotels, and healthcare providers. These industry-specific systems offer features and functionalities tailored to the unique needs of each sector, enhancing efficiency and improving customer experiences.
Pricing Models for POS System
There is couple of pricing models and it is the initial step.
• Pay Per Month Option
The pay monthly is the most popular and preferred pricing model but this model can turn to be slightly pricier. This model breaks down in different ways. The base pricing is decided as per user or per register which is will approximately $35 for month/register. Then the actual layers start which will be usually determined with the combination of features and stores. Like for small scale industries it comes to $35, $40 you will get one store, CRM functions and inventory management and large businesses the costs starts with $50.
• Pay All At once
It is not a much used model and companies don't entertain the same. It includes a huge cost upfront but one way you look at it, this may turn to be more profitable than the complete charges involved in pay per month option.
• Hidden Costs
There are some hidden costs that are involved in developing the POS system which may not get included in the initial cost estimation statements.
1. Additional Features: Several POS systems do charge for any kind of additional features. For eg: some charge for additional reporting features, hence it is really important to keep a watch once the cost Is estimated
2. Credit card charges: It is important to pay attention to the percentage each of the solution charges as they are different and this may result in additional fees than expected. It is difficult to make a detailed estimate initially but it is better to be prepared and be clear about the basic estimates.
3. Customer Service Charges: Customer service differs with different vendors hence it is very important to take this also into consideration. Some companies come up with free services that may include even live chat and free training. Whereas the case may not be same with other companies. Hence this point also has to be kept in mind as it may end up in adding the total cost.
4. Hardware Costs: Last but not the least comes the hardware costs which should be surely included in the estimate. If you are planning to get one tablet or PC for a register then it is mandatory to buy the whole kit to cater it. Software companies come up with such kits whose prices can vary depending on the companies.
Keeping in check all the above points is very much necessary while planning to develop a POS software. Additional charges are mandatory and hence only can be adjusted as per the budget and can't be completely avoided at any cost.
Components to Consider When Estimating the Cost of a POS System
Software Development: This includes the cost of designing and developing the software itself, including frontend and backend development, database design, integration with payment gateways, and any additional features or customizations. The cost will depend on the development hours required, which can vary based on the system's complexity and the development team's rates.
Hardware: POS systems often require hardware components like touchscreens, barcode scanners, cash registers, receipt printers, and card readers. The cost will depend on the specific hardware chosen and the number of devices required. It's essential to research different hardware options and their prices to get an accurate estimate.
Licensing and Integration: If you plan to use any third-party software components or integrate with existing systems (e.g., inventory management, accounting), there may be licensing fees or integration costs involved. These costs will depend on the specific software and services you choose.
Deployment and Training: Once the system is developed, you need to deploy it and train your staff on how to use it effectively. The cost will depend on the complexity of the deployment process and the training requirements.
Maintenance and Support: After the initial development and deployment, ongoing maintenance and support will be necessary. This may include bug fixes, updates, security patches, and technical support. The cost will depend on the level of support required and whether you choose to handle it in-house or outsource it to a development team.
Cost to Develop a POS System
It's difficult to provide an exact cost without knowing the specific requirements of your POS system. However, for a basic, off-the-shelf POS system, costs can range from $8,000 to $20,000. Customized or enterprise-level systems can cost significantly more, potentially reaching more than $40,000.
To get a more accurate estimate, connect with us with your specific needs we will and provide you with a detailed cost estimate based on your requirements.
Wrapping up
In conclusion, the variety of Point of Sale systems available allows businesses to choose a solution that aligns with their specific requirements and industry. By implementing the right POS software, businesses can optimize their sales operations, gain valuable insights into their performance, and streamline overall business processes. Whether you're a small retailer, a restaurant, or a large enterprise, a well-chosen POS system can be a valuable tool to support your business's success.
Don't wait any longer—embrace the future of efficient and effective point-of-sale technology. Empower your business with a tailored POS system development with us and position yourself for success in today's competitive market.
You may also like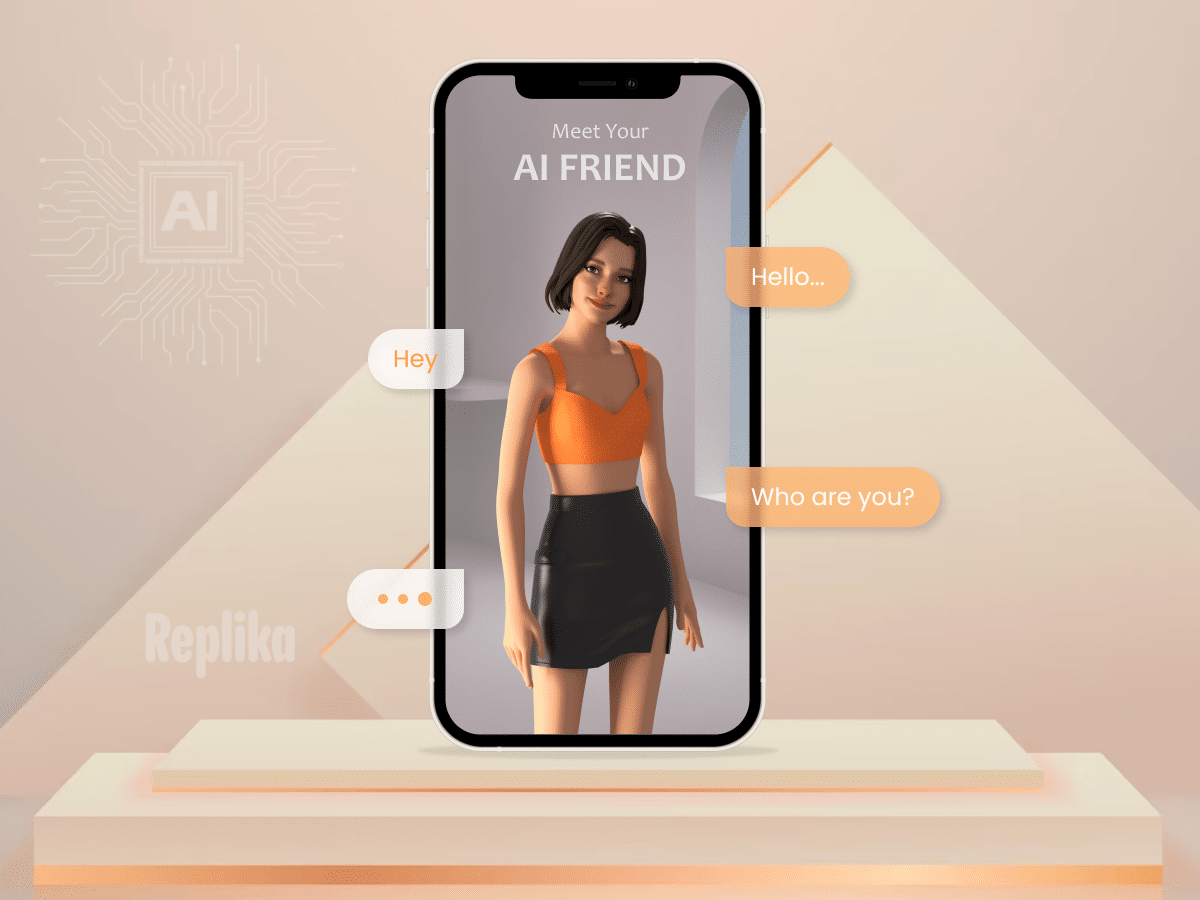 A Detailed Guide to Building an AI-based Chatbot App Like Replika
Jignesh Nakrani
Artificial intelligence links progress and those seeking personal growth. Chatbots have emerged as a popular tool for engaging users and providing personalized experiences among the myriad of AI applications. One… Read More