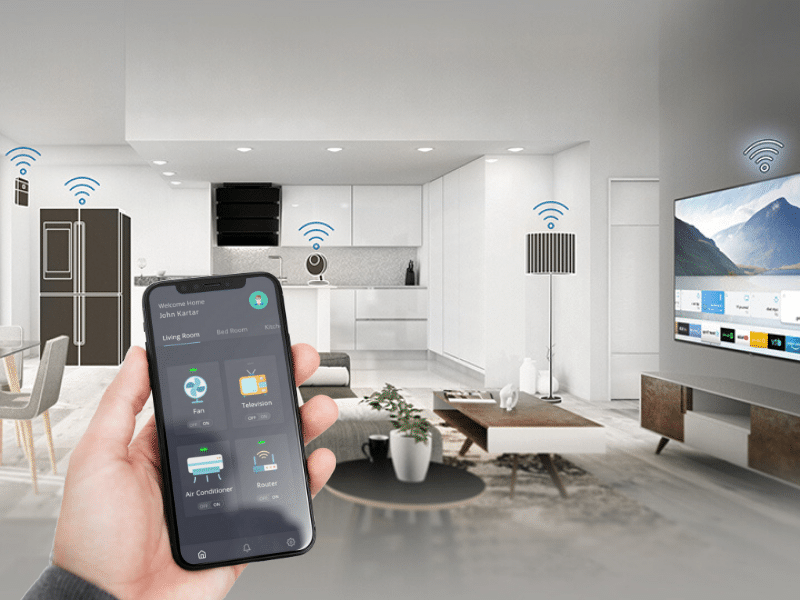 Ankit Patel

October 02, 2020

4 min read
There was a time when talking to devices was considered as science fiction. It no longer is. With the emergence of smart apps that help in managing almost all devices present at your home, it has become easier to control them. With the coming of IoT apps, it is now possible for smart app users to regulate and monitor the control of home gadgets such as refrigerator, television set, air conditioner, and many more. With the idea of being able to control all these devices through our smartphone has made our lives easier and completely reliant on IoT.
Lifestyles around the world are transforming within a flash with the advent of smart home apps. Due to this, a number of smart home app development services are being utilized to create smart home apps. In this article, we will delve into how smart home automation systems are being utilized and ways in which they are transforming the world around us.
Benefits Home Automation Apps
Ability to Manage Multiple Devices Through a Single Interface

Providing the convenience of being able to manage almost all home devices through a single tap on the smartphone, home automation apps let the users gain better control over their daily life. It is easy and convenient to be able to make your device function even before you reach your home. You can also add as many devices as you want to your smart home system which ensures flexibility.

For instance, how pleasant it is to have your smart app switch on the AC of your home, at the desired temperature, while you are on your way back to home from office amid scorching heat.

Optimize Security of Your Home

With the incorporation of security features in your smart home system, you can ensure that your home always remains safe from burglars. It helps in monitoring activities of your home in real-time no matter which spot of the earth you are on.

For instance, with home automation systems created by smart home app development company, you can link motion detectors, surveillance cameras, and other security measures all through your house. All you need to do is just activate them from your device before going to bed.

Remote Control of Device Functions

With home automation app development services being utilized to the optimum, there is no home with a dearth of smart devices. Almost everybody has remote access to all their smart devices present at home. While on the way back to your home or on the way to your workplace or no matter where you are, you can manage the functions of these devices remotely.

For example, you have planned to bake Pizzas for your kids for dinner but are stuck in traffic, you can order your oven to preheat at a specific temperature. All this is possible through smart home app development services.

Improved Energy Efficiency

With the advent of smart home app development services, a number of apps came handy for everybody who wanted to manage their devices while being away from home. How many times, it has been that you came back home just to find your fan running at full speed. Imagine the number of electrical units expended! With smart home app development services, you can check if you left your lights on or if you turned off all the energy-consuming devices before you left your home, even when you are away from your home.

For instance, you can program your lights to switch to evening mode with the setting of the sun. You can also set the lights to turn on/off by themselves whenever you enter or leave the room. All of this will lead to energy saving with the help of a smart home app development company.

Optimum Utilization of Appliance Functions

With smart homes, your appliances work at their best. Smart devices are intelligently designed to find your preferences and make them available to you without you specifically asking for them. Home automation app development services have made it possible for users to enhance device effectiveness and utilize it to the maximum to bring in more ease and comfort.

For example, with a smartly designed home theater system, you can manage your movie and music collection with ultimate ease.

Study Behavior

With apps created by a smart home app development company, you can get great insights into your overall habits and behaviors. It can help you generate statistics related to the number of hours you watch TV along with timings during the weekend and weekdays, the number of times you cook a specific food in your oven, the number of days you keep a specific dish in your fridge, and your overall energy consumption. These insights help you identify the areas of your life which need to be changed and enhance your overall lifestyle.
Essential Features of Apps Created Through Smart Home App Development Services
User Registration:

Before a user starts using the app, he/she needs to register either through a form or a social media account. However, with a smart home IoT app, you need to ensure that there is no room for security breaches.

User Profile:

With this profile, user can control all the devices and create schedules for home automation.

Configuration Access:

With this the user can create an admin profile which will let him or her gain total control over the device network and devices all around the home.

Onboarding:

This feature is like a quick guide for all the amateurs who are using apps created by utilizing a smart home app development company. The directions are usually quick and easy to follow. They help you navigate through the app easily.

Device & Sensor Page:

This is the pedestal where smart home app development services take real form. Here the users can list all the devices that need to be regulated. It is through this page that the user can remotely manage the entire functioning of the devices listed there.

Room Selection:

With this feature, user can select a room for smart home automation. This saves a lot of time because the user doesn't have to go through each and every device present in that specific room.

Push Notification:

This indispensable feature lets users know any changes that are occurring in the smart home systems.
This list is not all-inclusive. There are a number of other features that are offered by apps created using home automation app development services can provide. Optimum utilization of these features can truly transform your lifestyle.
It is very clear from the benefits home automation apps offer that these apps have totally transformed the world around us. It is has made us energy-efficient, good planners, better and effective individuals. The insights these apps provide have a great impact on our lives. The impacts which smart home apps have on us are not time-bound, we can see them also transforming our future for the better.
Utilizing home automation app development services can help you create smart apps that can transform the lives of people utilizing smart devices.
You may also like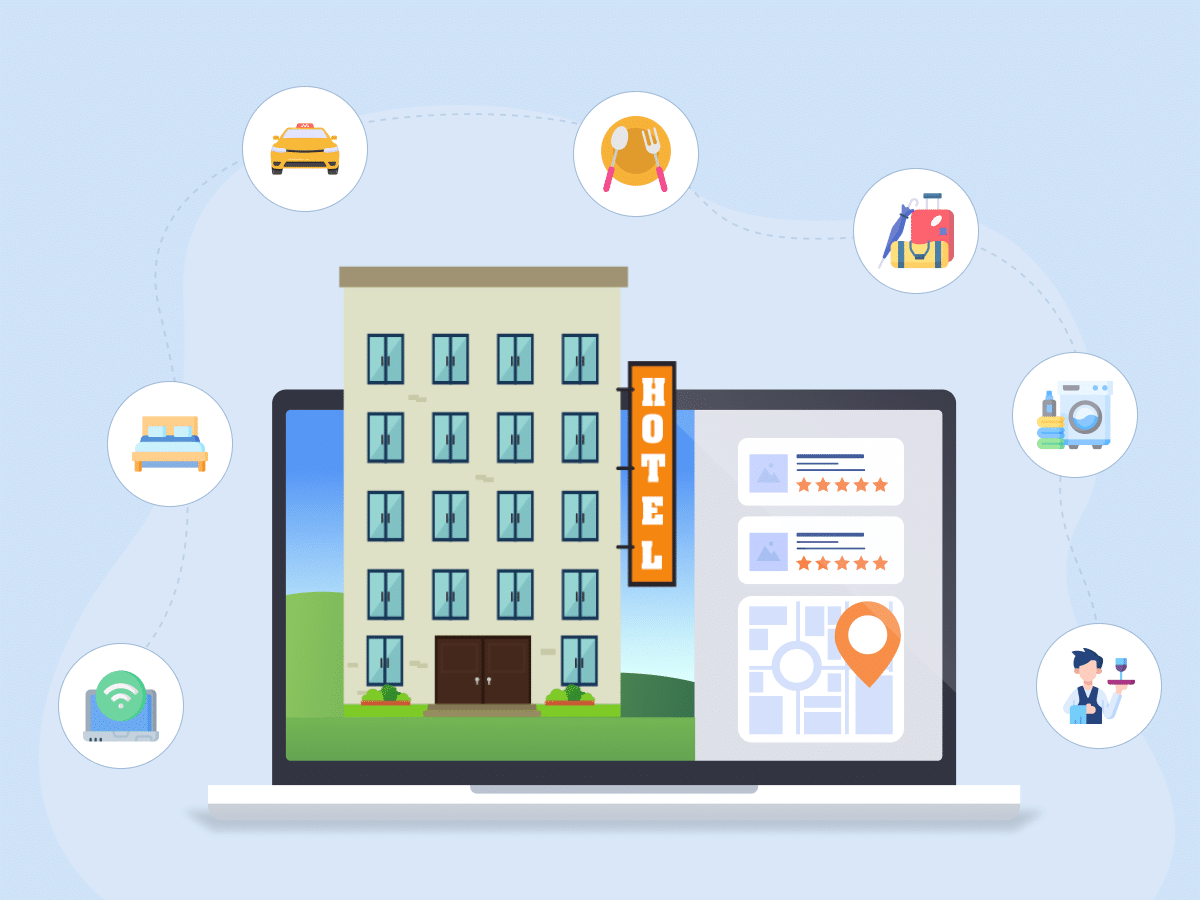 The Ultimate Guide to Hotel Management Software Development
Ankit Patel
Imagine a scenario where the reception area of your hotel is inundated with guests seeking assistance, staff members requesting entries, and other demands. The reception team may find it overwhelming… Read More