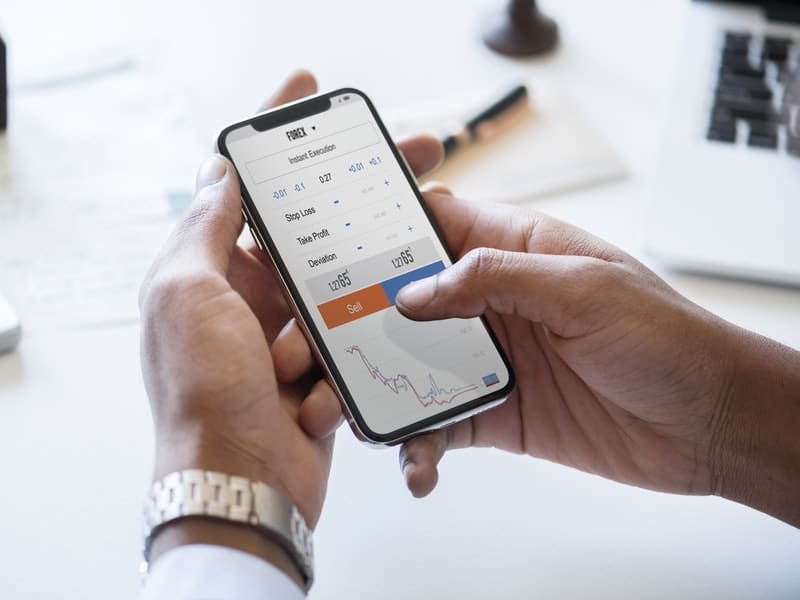 Ankit Patel

February 22, 2019

4 min read
Stock trading app development is a fairly recent gig in the development sector. Even until the last decade, stakeholders involved in the stock trading market were happy with keeping their market base to a certain demographic, but with the advent of some serious cool debut, a gaping space in the market has come under the microscope. And in that space fall the young investors or newbies who want to dip their toes in the stock market and try out the feel of it to see whether they would like to take it up. A well designed stock trading mobile app gives millions of individuals an easy access to the stock market and increases the number of investors and stock traders many number of times.
– Stock Trading Mobile App Development : What the Current Market Looks Like
Already, the number of investors in the stock market has risen in the US market and it is expected that as more and more developers get into stock trading mobile app development and raise the number of solid mobile apps for stock trading available for free, the investor and trader base can rise globally. A large chunk of potential traders/stock investors do not get immersed in the stock trading world because over time, stock trading advisors have gathered quite a bit of bad rep for themselves. Some of the reasons why more and more people are averse to banking on middle men entirely for their investment management are listed below:
• Below Expectation Performance:
There is a high risk of lower returns on long term investments when the services of financial advisors are used as compared to those who investors who managed their portfolio themselves.
• Lack of Proper Risk-Assessment Strategy:
A well formulated risk-assessment strategy enables investors and stock traders to maximise profit/return on investment and minimize risk. When financial advisors are used, many a times, returns and risks are both kept at a low when it is possible to reach the optimum levels with more thorough research and strategic allocation of resources.
• Prioritizing Self Interest:
It has been found many a time that financial advisors serve their self interests over the requirement of their clients and the wide gap between every day market fluctuations and the client's knowledge regarding the same allows for the oversight.
• Inefficient Investment Portfolio Management:
Stock trading app development can provide the opportunity to investors for managing their own stock portfolios or at least, stay in the loop of things for optimising returns on his/her investment.
• Security Concerns:
A large number of potential investors/stock traders shy away from the stock trading market for privacy and security concerns. They are wary of sharing their banking and account details with financial investors or brokers. Stock trading mobile app development can ensure that these sections are assured in regards to security when it comes to their important personal data.
From the angle of competition existing in the field of stock trading mobile app development, there are already a number of mobile apps which have a stronghold on the market. Robinhood and Wise Banyan are stock broker apps while LOYAL3 is one of the best apps designed to take the place of a financial advisor- these are the top guns today and then there are other well designed stock trading mobile apps like TD Ameritrade Mobile, E*Trade Mobile, Betterment and TradeHero which are worth mentioning. What all of these apps developed by some stock trading app development company have in common besides their whooping turnovers and incredible valuation is the fact they offer intelligent features.
If you want to find space in the market to cater to, the first thing that you need to keep in mind as a stock trading app development company is for whom you are about to design the app. This initial ideation largely impacts everything else about the mobile application you want to build. Roughly, your target demographic can be either or all of these segments:
• Young people: Youngsters who want to figure out if trading and investment are suited for them.
• First-time investors: Individuals with investment potential who do not have the required experience or skills, but are interested in kick starting their career in stock trades.
• Professional investors: Individuals with experience and skill who don't want to be spending hours on researching the latest recent trends.
• Tech-savvy professionals: Skilled at technology, these are individuals who want to have an access to all the data they might need in one place.
– Essential Features for Stock Trading Mobile App Development
With the demography and target investor base in mind, you can design your app to include features which can set your app apart. Listed below are some of the most essential features that you cannot do away with when you are building a stock trading mobile app:
1. Account Registration and User Profile:
This is basic stuff and your mobile app requires this feature to provide personalised content.
2. Real-Time Data from the Stock Market:
You can customize how much and what regarding the data based on your target user group, however, this is one must-have feature if your app wishes to stand up to the competitors.
3. Push Notifications:
Push notifications are a non-negotiable feature- a few seconds can be all it takes to make or break a trade.
4. Real-Time Alerts for Market Fluctuations:
This feature gains heightened importance when you want to design an app that caters to professional investors and tech-savvy professionals.
5. Simultaneous Multiple Stock Activities:
Your users might be interested in going through different stock activities simultaneously, and thus, you need to provide the option it.
6. Multiple Stock Options:
Professional investors would not like to be provided with a very limited stock option, nor would they be likely to stick to one kind of stock while creating their portfolio and so, a wide array of options is crucial to making a professional app.
7. Market Behavior Predictions:
This feature would be exceedingly helpful for investors at every stage of their growth in the stock trade, especially for young people and first-time investors.
8. Share Price Statistics:
Statistics on price rise and price fall depicting market trends is an invaluable feature to offer to your clients.
9. Global Index and Overview of Currency:
This feature makes your app globally viable and saves your investors' time and labor.
10. Superior Account Protection:
Advanced level of encryption and security assures and empowers users. Personal data needs to be secure and this is one of the most essential feature to include in the stock trading mobile app you would want to build.
Every stock trading app should be secure apart from offering the most useful features to the trading community. There is not one but many aspects of stock trading app which need to be considered while creating the app. Check above the essential features of stock trading mobile app development and get enlightened & empower to create a fantastic stock trading app.
You may also like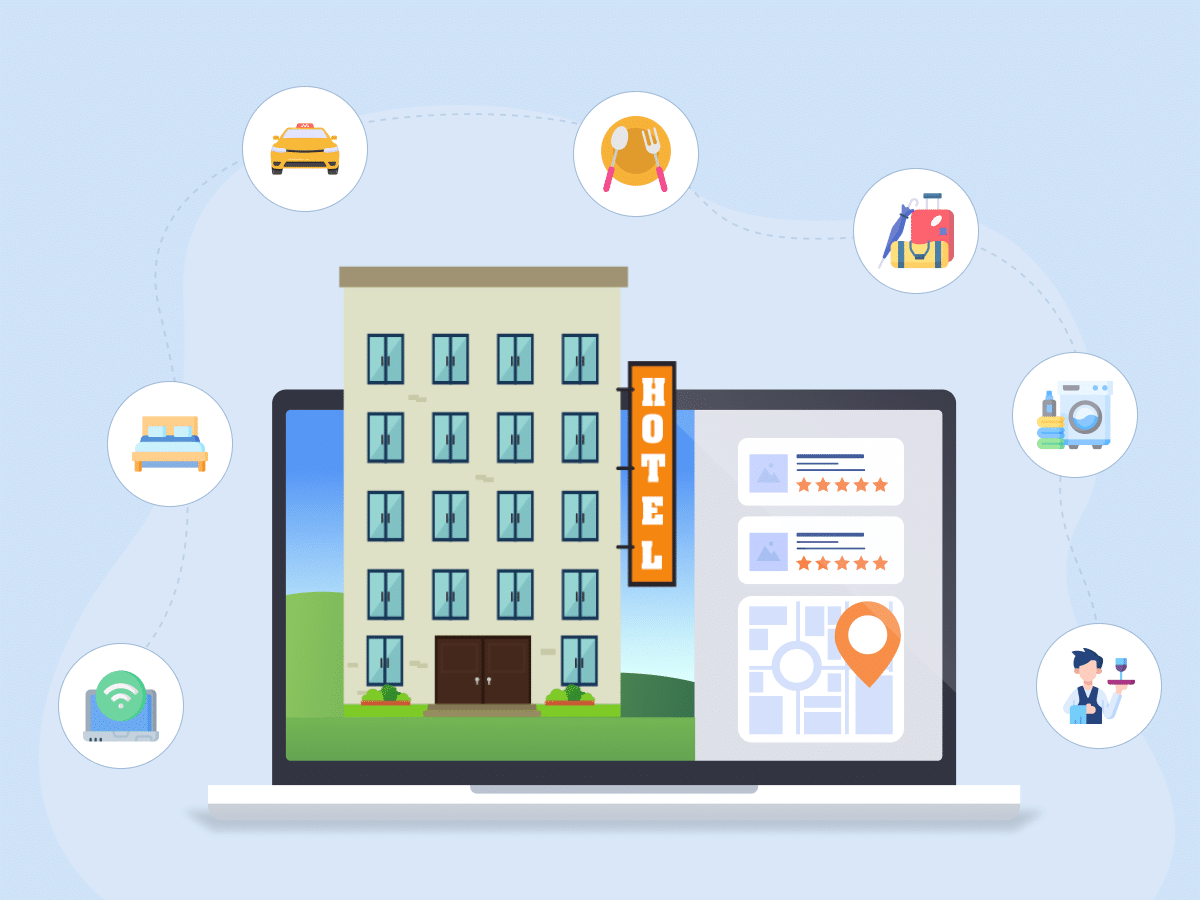 The Ultimate Guide to Hotel Management Software Development
Ankit Patel
Imagine a scenario where the reception area of your hotel is inundated with guests seeking assistance, staff members requesting entries, and other demands. The reception team may find it overwhelming… Read More