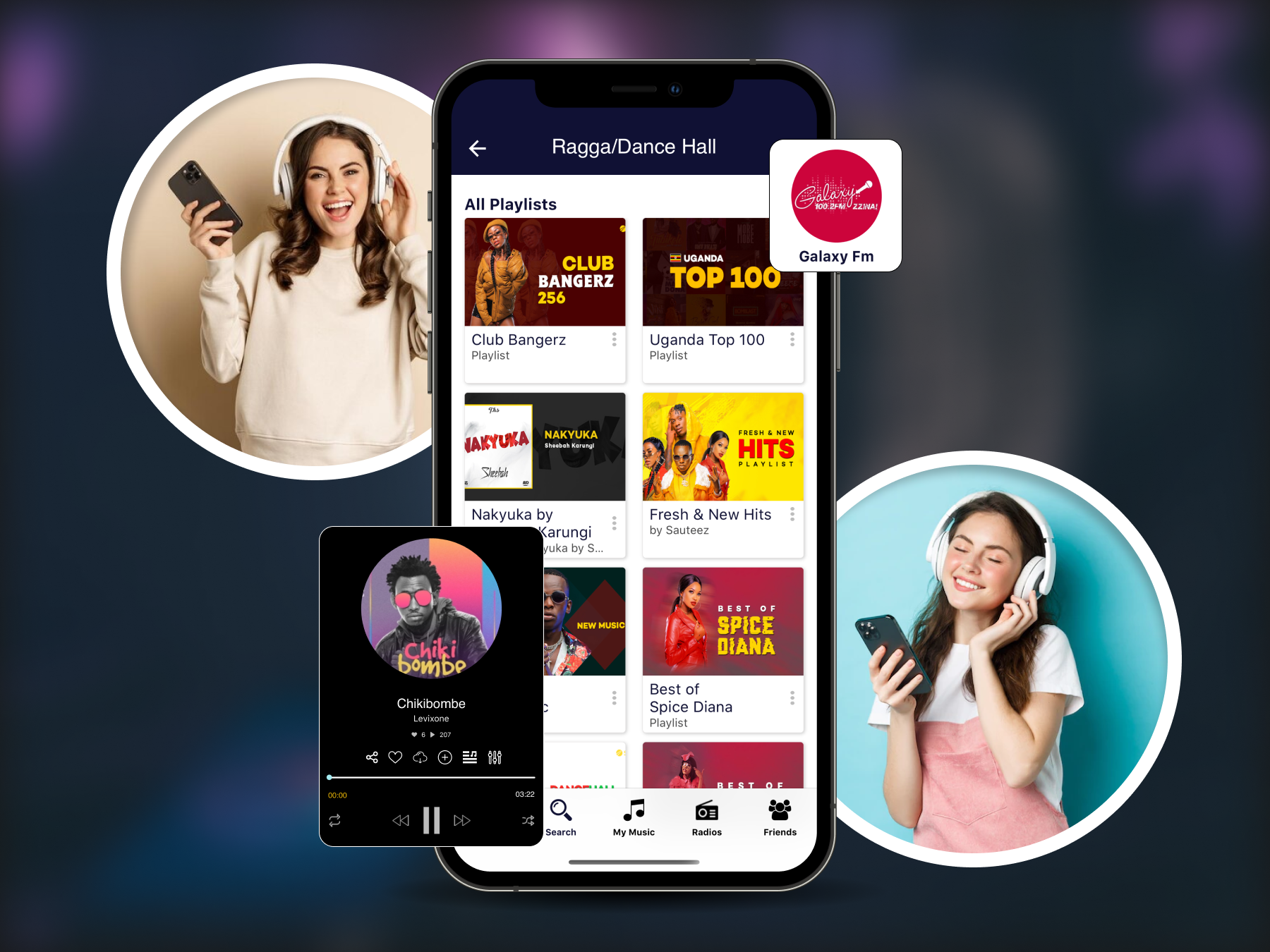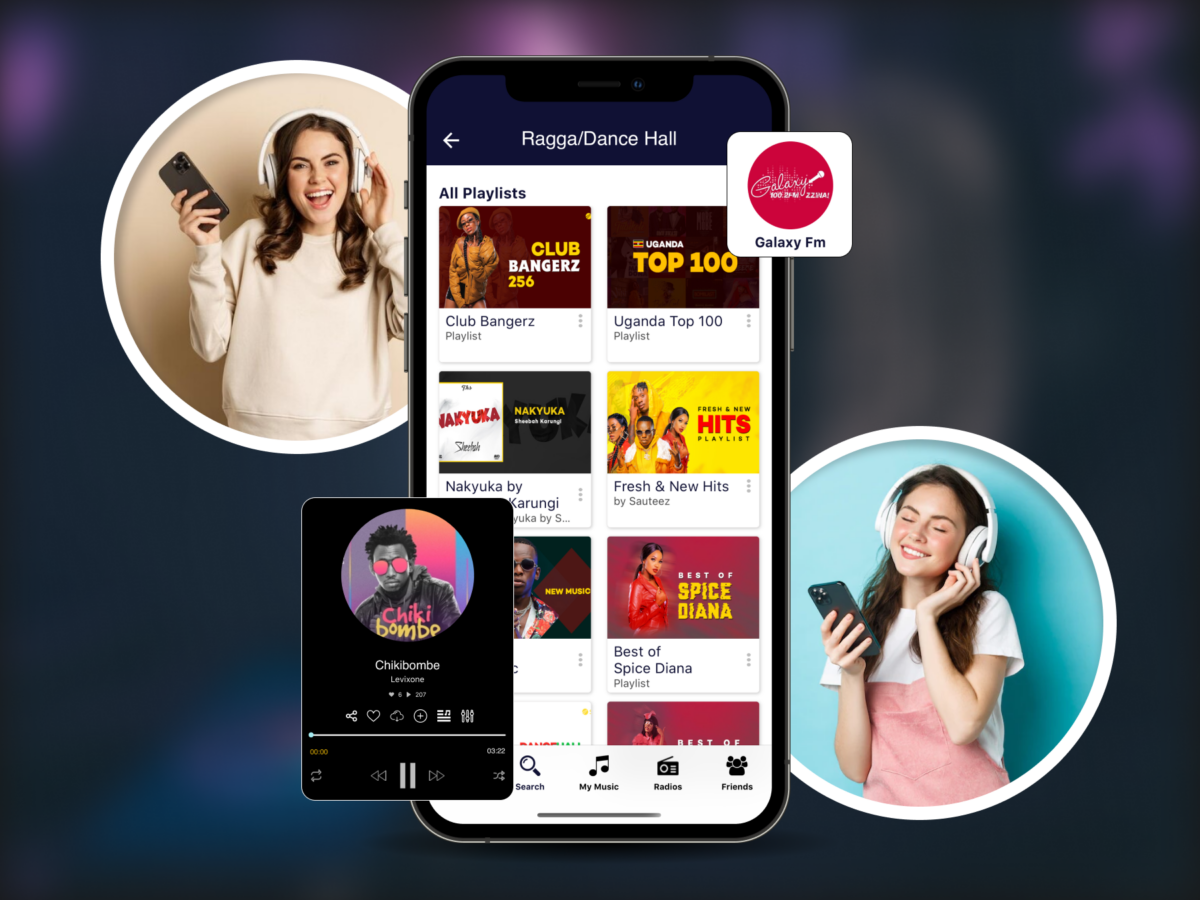 Ankit Patel

December 21, 2022

6 min read
Music is known for its therapeutic capabilities alongside the support they provide in connecting souls and making special occasions memorable. We all remember when we lived in the age of no apps, radios were the mode we used to access them. However, with technological advancements and due to app advent, it became possible to get access to music through the swipe of some fingers.
Thanks to these solutions, the music streaming app market has seen its lucrative nature grow manifold. It has become a billion-dollar profitable one.
As a result of the app streamlining the way music streaming services take place, its prominence has grown manifold. This is why startups are rolling on the concept of music streaming app development. This is to grow their user base by transforming how music is listened to.
With 2022 drawing its curtains and 2023 coming in soon, the prospect of developing this app will bring tremendous value to your industry.
Want to know how? Read this comprehensive guide to understand how you can successfully become part of the music streaming app market by taking advantage of music streaming app development services.
Let's begin.
Global Market Stats for Popular Music Streaming Apps
To understand the prominent place of the music streaming app market, let us get a hands-on into the market stats of the popular music streaming apps globally.
Benefits of Music Streaming Apps
Technological advancements have brought about a transformation to the way people view videos, order meals, book a cab, etc. so why would the way people listen to music not go through a change too?
With innovations being adept in this aspect, therefore music streaming apps have taken over center stage. These apps have been particularly responsible for the following areas to become easily achievable:
Provides users with a customized music list alongside suggestions.
Helps musicians to get a loyal fan base by giving them the desired capability to display their talent among a large number of users.
Gives a competitive edge to the music industry by allowing it to boost its profits through the subscriptions they provide.
Knowing the different benefits, let us now present you with the different categories of music streaming apps that have been predominantly responsible for the prominence of the market growing manifold.
Different Categories of Music Streaming App
Check out the different categories for music streaming apps:

Server-based music library that provides users with music that is free or through paid subscriptions, alongside the flexibility of playlist creation, and so on.
Radio station to support users listening to music as per their listening preferences. This includes songs currently in trend.
Cloud storage where users can download and store their favorite tracks over the cloud platform and stream it later.
Popular Music Streaming Apps
Here are the popular music streaming apps that we have brought for you.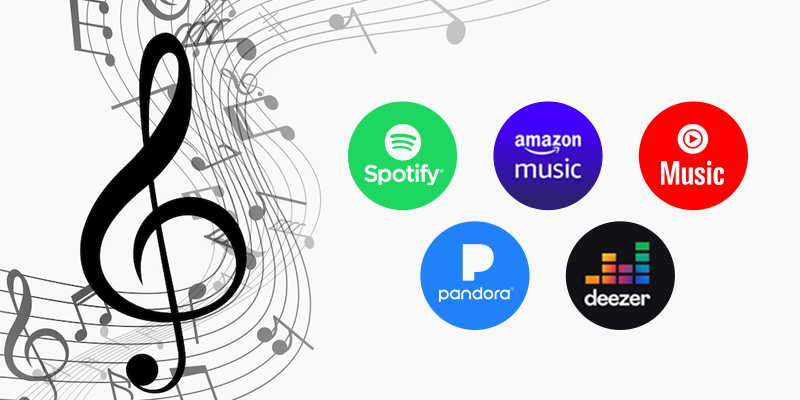 Spotify
Apple Music
Amazon Music
Pandora
Tidal
How Do These Apps Make Money?
Let's gain insight into the revenue models that music streaming apps incorporate in order to boost their profits.

Advertisements where apps make money through the freemium services they provide. Thereafter, in case of users wish to avoid watching them, they need to avail of premium service.
Subscriptions where the business earns profits through the subscription offer availed by the user which can be monthly or yearly.
Promotions where artists get the flexibility to promote their songs through the creation of a campaign. Thereafter based on the nature of the campaign created, they are charged an amount.
Going Ahead
You have an idea now of the different benefits related to developing a music streaming app. Let us now go further to understand the development techniques to support you in providing seamless music streaming services in 2023.
Features to Include in Music Streaming App You Develop
When you are embarking on the journey of music streaming app development in 2023, it is crucial that you make your solution stand out in the crowd. Hence, it is recommended that you include features that are unique.
Here are the essential features whose inclusion will particularly make the task streamlined.
• Registration
Easy registration is key to ensuring maximum engagement. Therefore, when you are including this component, make sure you have the social media feature included. This will allow users to easily start using the app without getting their private details disclosed.
• Advanced Search
To make the music search journey memorable for your users, this advanced search feature is worth including. Based on the information the user adds, the feature will enable them to easily locate the music or artists they are searching for, without any difficulties or challenges.
• Create Playlist
To enable users to easily stream through their different songs, the 'create playlist' feature is worth including. It will ascertain that your users can listen to the songs they are in the mood to hear without any difficulty.
• Get Music Recommendations
Users will receive the empowerment to obtain music recommendations. Based on the music preferences they have, they would get something similar. Make sure you include this element as well when you develop music streaming app.
• Access Music Offline
To allow music lovers to easily access music even when they lack an internet connection that is active, the feature comes in handy. It provides users with the flexibility to listen to music by caching the audio data through the device's local storage.
• Display Lyrics
With the assistance of the features, users would get access to the lyrics of the songs they are listening to thereby ensuring their music streaming app gets personalized. This will give way to more user engagement.
• Social Sharing
This component is also worth considering. With it, your users would receive the flexibility to share the music they are currently listening to or wish to recommend on different social media platforms.
Music App Development: Tech Stack & Team Structure
• Technology Stack
When you are looking for the cost and how to build an app like Spotify, discussion about the technology stack and team structure is essential.
With the support of the most robust set of technologies that you use for the purpose of music streaming app development, your end solution will work flawlessly without any roadblocks whatsoever.
For Android – Kotlin or Java
For iOS – Swift
For Frontend – React, Java, Angular, CSS, HTML
For Backend – Node.JS, Express.JS, Python
Payment Processing – PayPal, Stripe, Braintree, EWallets
For Server – AWS
Push Notifications and in-app messaging – Twilio, Push.io
For Database – MongoDB, HBase, Postgres
Now let's get the awareness of the team strength that you would need to develop a successful music streaming app.
• Team Structure
The task related to building a hit music app demands the addition of unique features, integration of robust tech stacks, and selection of a relevant revenue model.
Alongside these, it also demands an expert team.
Business analyst
Project manager
UI/UX designer
App developers (Android and iOS)
Front-end developers
Back-end developers
QA engineers
Location of the app development company
What Next?
It is now crucial to get an idea of the cost to develop music streaming app so that you have clarity on the finances that you need to keep apart for this.

Estimated Cost to Develop Music Streaming App
The location of the mobile app development company will impact the overall budget. For example, if you plan to hire a company from an Asian company like India, the hourly cost will be comparatively less compared to the companies in the US, UK Canada, or Europe countries.
There are many other areas that come into play when it comes to determining the cost to develop a music app like Spotify.
Based on the platforms you choose. In case you develop separate apps for separate platforms, the cost will go up, whereas if you perform cross platform app development, the cost will be less.
On the basis of features and functionalities, and particularly if you include advanced features, the budget will go up.
UI/UX design and its nature of complexity is another prime area that will make the budget go up.
However, with these areas kept in check, the estimated cost for music app development will be between $15,000 to $25,000. And, if you want to integrate advanced features, then it will cost you above $30,000.
Bottom Line
The music streaming industry is a lucrative and profitable industry having billion-dollar prospects. Hence, stepping into it by developing a custom music app is key. Research the needs of your target market beforehand. Once you are sure that you have the desired proficiency to go ahead, you can connect with us. We will partner with you in the journey to develop a successful music streaming app within your stipulated budget so that you can gain a competitive edge in the music streaming market and earn revenues like never before.
You may also like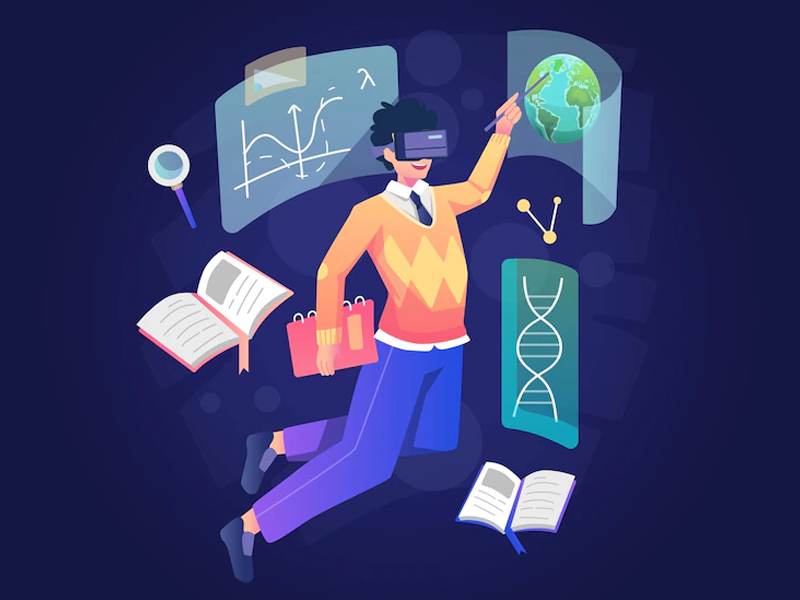 Augmented Reality in Education Industry: Benefits and Examples
Ankit Patel
We live in a world where technology and its different innovations have brought about a major shift in how people access information, and knowledge and develop new skills. However, albeit… Read More