Benefits of Hiring a Hybrid Developer
Application's choice depends purely on the needs and expectations of the user. Though, native app and web app have incalculable benefits, hybrid app has succeeded in garnering popularity, just because of its adaptability across different platforms. Additionally, through hybrid app one reserves a place in the application store market a little faster. Market is highly competitive and each business model differs from each other. Hence, hire Hybrid app developers because they are skilled in creating highly sophisticated and scalable app for businesses of vivid domains. Have a glance at the benefits you can cherish when you hire hybrid developer.

Vast Experience
When you hire a hybrid developer, you can expect that his insight and experience will be highly beneficial for you in near future. And at XongoLab, we assured that you will get quality and brilliantly designed apps.

Tech-savvy Programmers
Being familiar with a bunch of latest technologies & acquiring a sound knowledge of the older ones, the dedicated hybrid app developer can make use of an effective technology that will match with your perquisites.

End-To-End Development
The biggest advantage that can be derived by choosing our developers is that you can get your entire website's structure designed by them and also can get their knowledgeable input as per the need.

Budget-friendly App
Having a shoestring budget? But, you are still yearning for a magnificent & feature-rich apps, then we would recommend you seek the services of our dedicated hybrid app programmers.

Technical Expertise
As it remains updated, our team possesses knowledge about the latest technological tools which helps them in churning out outstanding apps and websites.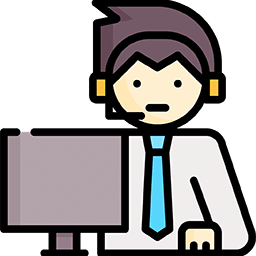 Easy Communication
With our hire hybrid app developers model, You can do hassle-free communication with them according to your time zone via Skype, Messenger or Call.
Stunning Hybrid Apps
We have designed and developed hybrid apps across various industrial sectors including healthcare, finance, logistics, eCommerce, education, travel, insurance and many more. Take a look!
Sauteez
On Demand Music App
Swift

Java

Node js

MongoDB
View Project
Buildinghub
Contractor & Engineer Mobile App
Swift

Java

Node js

MongoDB
View Project
Technology Stack
Bringing versatility and creativity into our array of services, we have catered to the requirements of a wide customer base spanning across various industries and parts of the world. We accomplish all our assignments with perfection due to the latest technology trends and stringent testing process we follow. This ensures bug-free outcomes.
AngularJS

ReactJS

Vue Js

NodeJS

Sails Js

Hapi Js

MetorJS

Coffeescript
MochaJS

Quorra js

ChaiJS

Jasmine Js

Knockout

MoonJS
Process to Hire Hybrid Developers
Being one among the most reliable and popular tools, hybrid app has started giving competition to many apps in the web field. Eliminate the faded approach with the phased approach and hire hybrid app programmers of our company by following just a few simple steps mentioned below.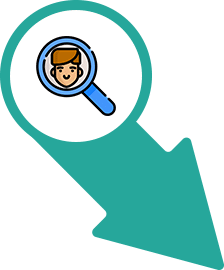 Inquiry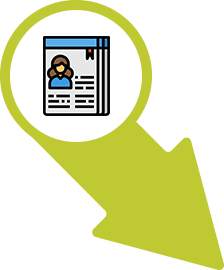 Select CV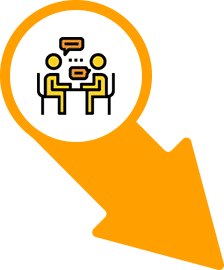 Take An
Interview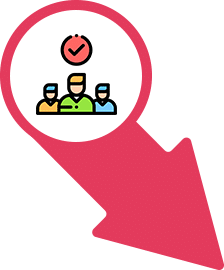 Add In
Team
Our Business Model
We have invented diverse business models to work in variety of ways with our business clients. As per the demand of your project and availability of resources, opt for the best suitable business model and earn higher return on investment. Our different hiring models for availing the services of our developers are as follows.
Frequently Asked Questions
Hire Hybrid Developer
How can your technical support team troubleshoot app issues?
Possessing a complete knowledge on every in and out of the app development process, our developers can efficiently identify the problems arising in the app. They proficiently execute long-standing solutions to make the app function at its best.
How to hire a dedicated developer from XongoLab?
The process is very simple.
1. Go through the CVs
2. Pick the appropriate developers whose expertise and experience suits your needs
3. Interview them
4. An agreement will be created according to your selected business model.
What is the advantage of Hybrid App development?
Access on market is very vital and the best source can only be a mobile app. With its broad user-friendly features and technical competency, a hybrid app can accomplish the task more rapidly and easily. Instagram, Facebook and Twitter are taking the pleasure of the benefits derived from hybrid app development.
What to do if I am not satisfied with the assigned developer?
Probably, this is very unlikely thing to happen. But, if anything like this happens, we will first try to sort out the prevailing issues with some favourable solutions. On occurrence of any major issue, you will be given full right to choose another developer.
Will I be having full control over the hired programmers?
Our programmers work as dedicated employees for our clients. You can completely monitor the activities of the hired programmer. You can contact him at your preferred time zone via emails, Skype, chat or phone calls and ask him for daily reports through scrum meetings.