About La La Laundry
To automate traditional laundry service operations and ensure that customers got the support to get their clothes washed in a rather convenient way, our client brought forth this app's idea to us.
They got in touch with us to discuss the plan and we then had our team of developers and designers align together to build this solution using the latest tech stacks and design methodologies.
With an intuitive interface, the app is easy to navigate. Hence, different actions starting from booking laundry services to getting them delivered are a cakewalk.
Also as a result of having some of the best set of features included within, such as an advanced search filter, live location tracking, nearby laundries, etc., customers get the comfort to find the laundries near them and get their clothes clean.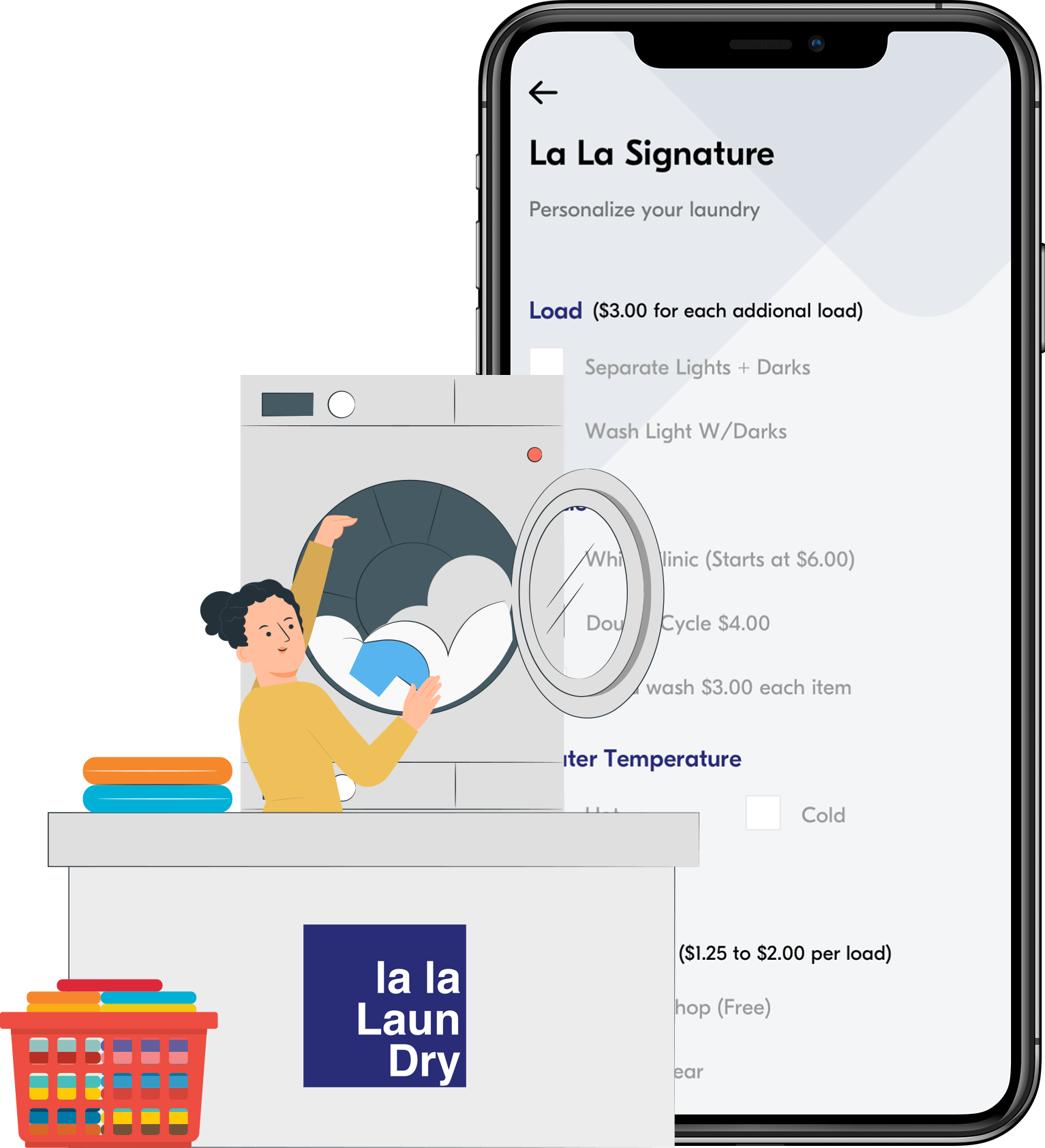 La La Laundry Features
Take a look at some of the standout features of the La La Laundry app. Check how it streamlines laundry services and makes it easy to access by customers, apart from opening doors to a path filled with profits for the laundry business.
1
Customize Laundry
Customers can set preferences for the kind of laundry service they want and get their clothes washed and dried in a manner that suits them best.
2
Premium Services
Different laundry related chores are easy to handle for customers and ensure they do not spend a lot of time behind it and get it done quickly.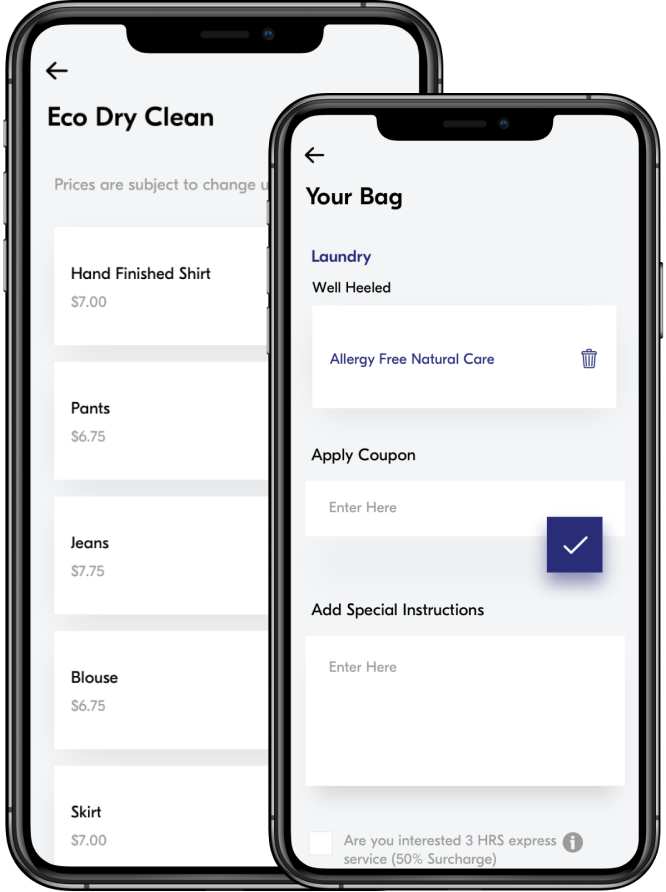 3
Schedule Pickup
Supports customers pick a time and date they want to avail of the laundry services and get the offerings done at that date and time itself.
4
Order History
Offers details of past services booked from the laundry delivery app. This includes the offerings accessed, payment mode selected for them, etc.
Hurdles
While employing laundry app development services, we came across these major roadblocks. Our team of developers and designers had these questions that were quite alarming when we were building this app.
Customizing Laundry Service
Finding an integration that would make it easy for customers to create laundry requirements was a task for our designers and developers.
Finding Order History
Locating the order history and getting hold over all the past laundry orders was difficult and seemed like a challenge to us.
Scheduling the Order
Scheduling the order pickup and subsequently setting the time and date when customers could flexibly access the laundry services from the app became a roadblock.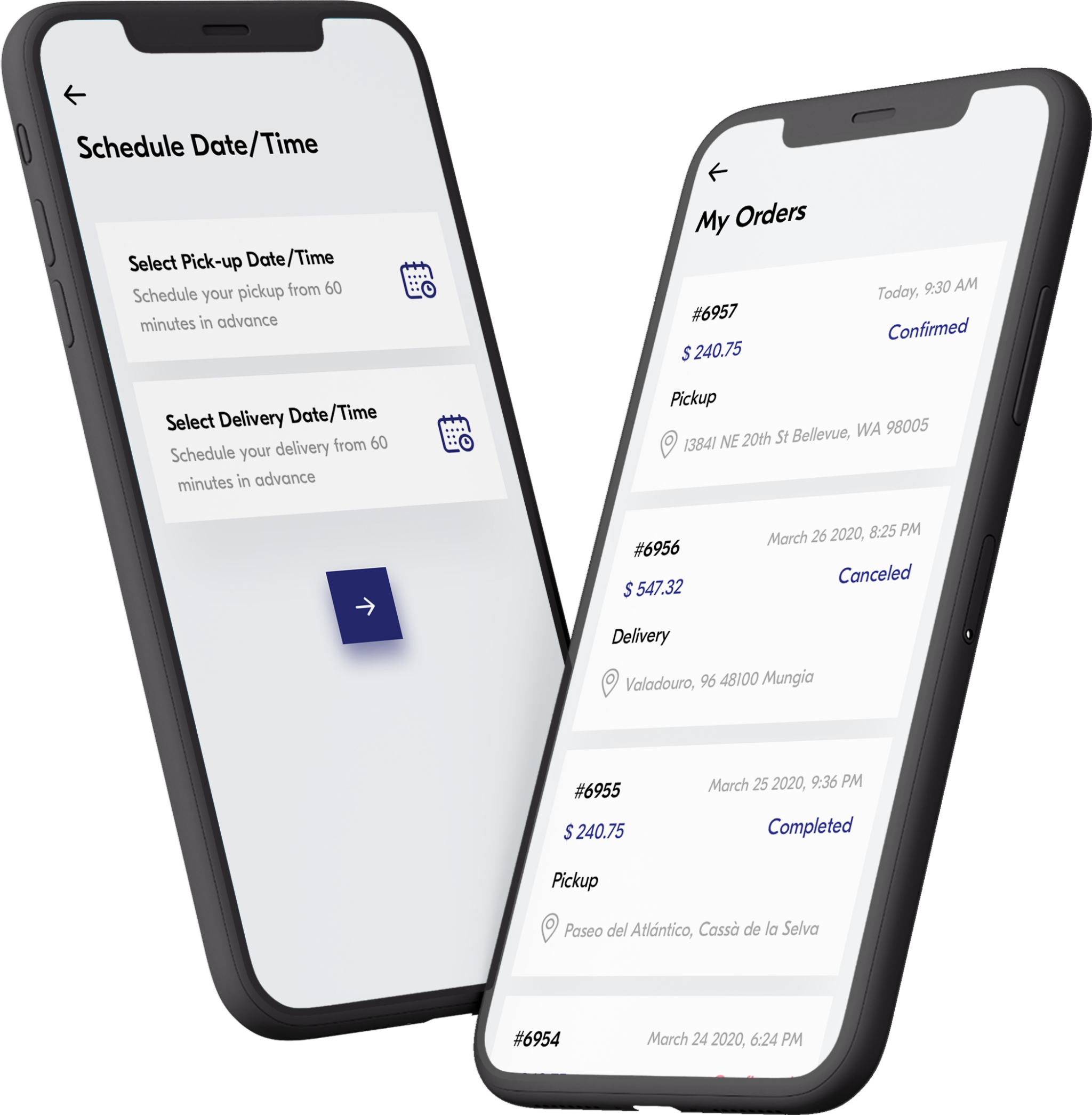 Our Solutions
To mitigate these roadblocks first. Second, and most important to ascertain that the customers, the laundry business and the delivery drivers could carry out operations on the app with simplicity, we brought forth these solutions.
Admin Panel (for Laundry Business)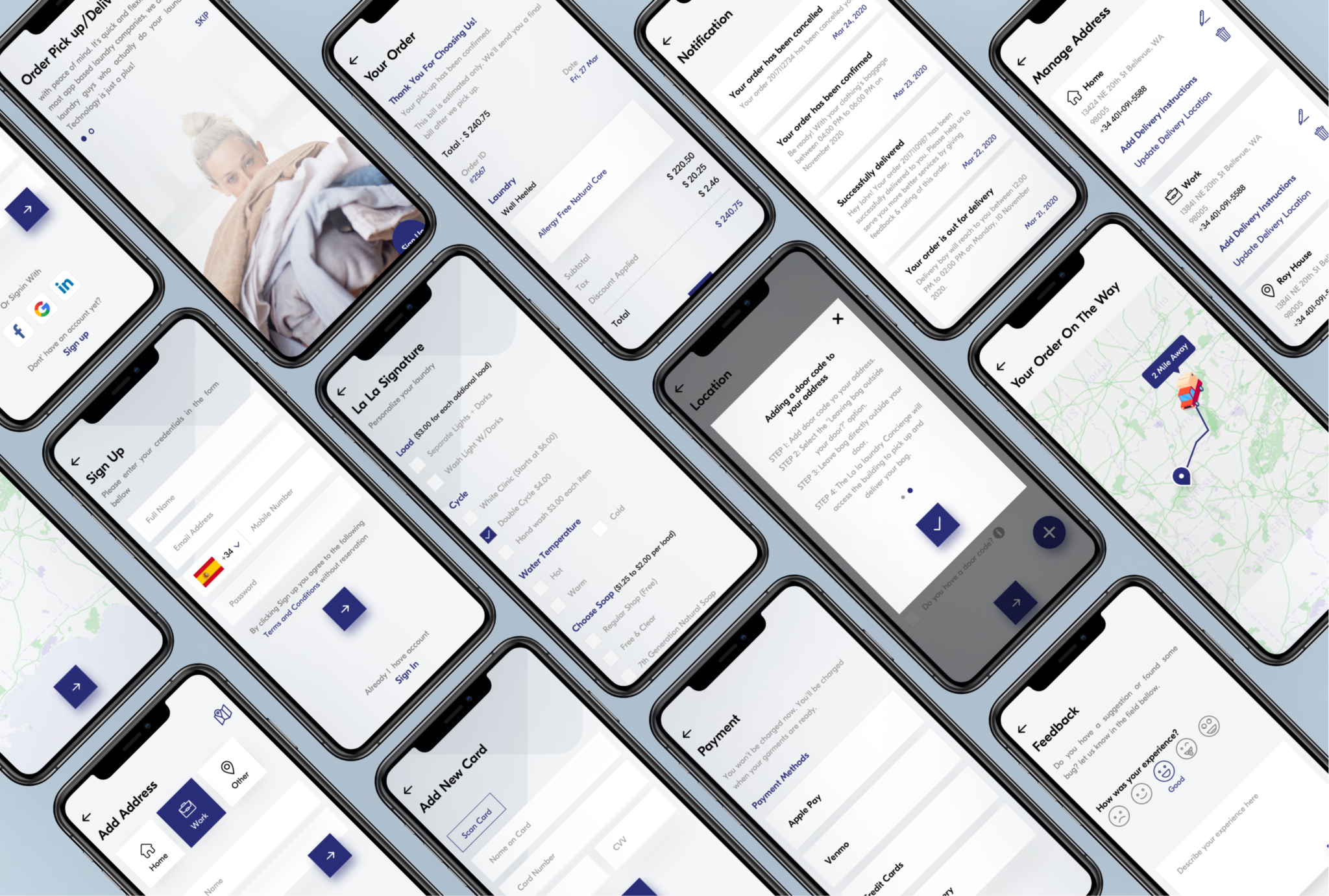 Tech Stack
Check out the tech stacks we used during the course of on-demand laundry app development to ensure it works robustly, without facing any crashes in between.










Want Something Similar for Your Startup?
Want to digitize your laundry business with an app? Yes? Connect with us now and get a quote for the solution so you can revolutionize the offerings and your industry.
Client Reviews
95% of satisfied clients have appreciated our work and recommended us to other clients.
Read All Reviews
Mohammed Kriez
XongoLab is one of the professional mobile app development companies that we have dealt with!

Julius Kyazze
The team got to understand both my app requirements and always made an effort to deliver as requested.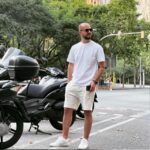 Evi Dedja
I am very impressed by the way the team at XongoLab work. They help build your ideas and turn them into reality.

Richard Ling
Commitment to deliver regardless of the amount of time needed to completed the tasks.

Paola Baquero
They have a very complete team, where they attended each of my requirements and offered different solutions.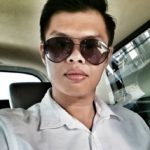 Andrew Yuen
They never fail me on all of our request and always complete the task according to time line.

Jason Cowles
I've worked with XongoLab on several initiatives. They consistently deliver a quality product on time, on budget.

Akshay Sewani
If you are looking to build mobile or web applications, just get in touch with these guys and leave the rest to them.

Gourab Mukherjee
Extremely Reliable and a Hardworking team and good value for money! The culture of the team is extremely reliable.

Kristin County
Happy to have had XongoLab help our startup in this early stage. They have really been a partner for us!

Faisal Al-Salem
Understand any requests even if we don't give a clear brief Very flexible team

Dominic Phan
XongoLab's team was very professional and quick to respond to queries and delivered before the agreed date.
Request A Quote