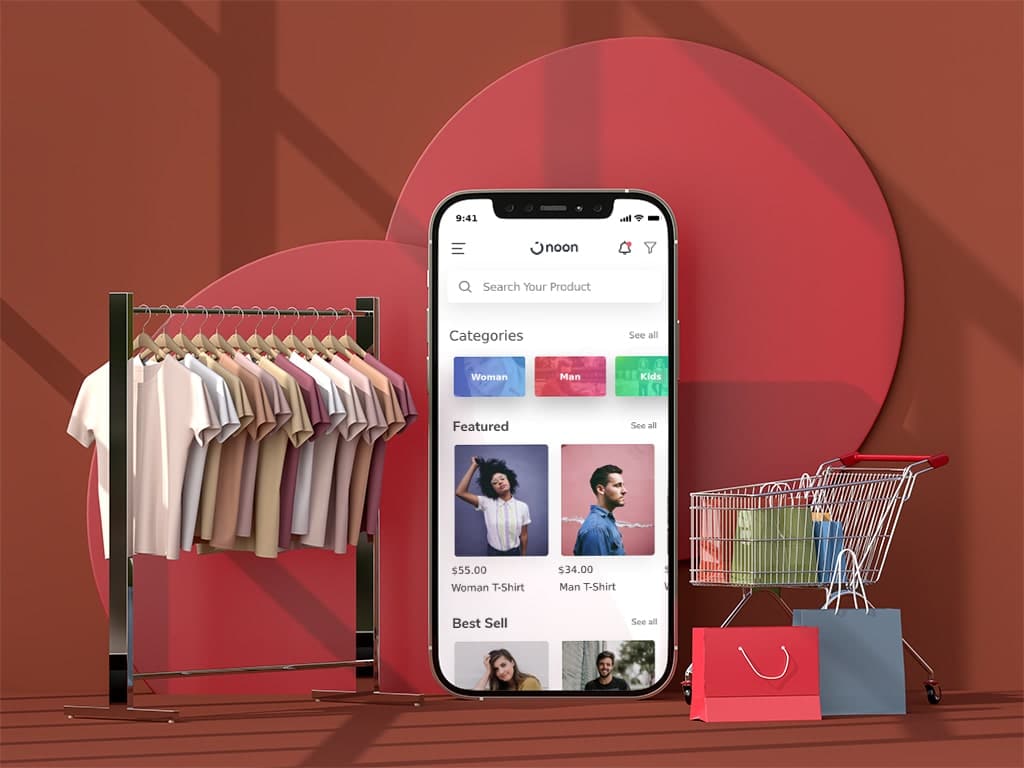 Ankit Patel

July 27, 2022

6 min read
When you ask people about one of the prime items they cannot leave their home without, the answer they will be offering is their smartphone devices. From helping them with tasks like booking a ride to assisting them in their online shopping activities- the device is an asset. Hence, businesses today must harness the use of these solutions to their advantage.
As stated earlier, apps assist customers in every task, including shopping. Hence, you may have observed that eCommerce apps and their development are on rising.
This is what we will cover in the article. After reading it, you will gain insight into the overall profitable nature of the solution and why businesses must embrace the development of these apps.
So, without further ado, let us begin.
◉ Statistics Depicting Profitable Nature of eCommerce Apps
Through these numbers, it is clear that building an eCommerce app to drive visibility for your online retail business is a good idea.
If you check the Apple App Store or Google Play Store statistics, you will get a collection of these applications that makes shopping services easy to perform for customers. One that has taken the world of online retail, particularly by storm is the Noon app.
Let us know the reason why in the lines below.
◉ All About Noon – Reasons for the App's Rising Popularity
Founded in 2016 in Dubai, UAE, Noon is a popular online purchasing app in the Middle East that offers assistance to customers to discover and shop for the products they want. With features like quick delivery service, easy payments, and return options, online shopping is easy to perform through it.
These major factors have been majorly responsible for online retail businesses to create apps like the aforementioned one. However, since startups have to keep their finances within check when they enter the process of eCommerce app development, hence the Noon clone app is what they recommend.
◉ What is the Noon Clone App?
A ready-to-launch app, possessing customizable features within, the Noon clone app allows the eCommerce business to offer their venture robust online visibility. It also offers them the desired support to scale up the setup in a manner they can grow in a streamlined way. Including features enhancing the shopping experience for customers, the audience base is easy to grow for the new business setup through it too.
◉ Salient Features of the Noon App
Product catalog that gives customers access to multiple products.
Instant search and advanced filter options to make item location seamless.
Multiple payment options – cash, card, and wallet to make product purchases easy.
Reviews and ratings to ensure customers have an idea of the products they are using and the feedback other users have left behind for those items.
With the presence of all these features, customers get promised a unique shopping experience when they use the app for purchasing different items.
Courtesy of these reasons above, the app has seen a rise in the number of downloads, around 10,000,000+ approximately. This is one reason why these new setups are working to develop an eCommerce app like Noon so they can attain maximum revenues and become a part of the $165.40 billion profitable E-commerce market.
If you are prying to earn profits like you never did before with an app like this, follow the below-mentioned steps. These will allow you to create a solution that streamlines shopping services for customers and gives you the assistance to generate a higher percentage of revenues and obtain a good amount of returns.
◉ Steps to Follow to Develop an eCommerce App like Noon
Conduct Competitor and Demographic Research
The first important step you should follow when you embark on the journey of eCommerce app development is to conduct thorough market research. In other words, you need to know your competitor well and the solution they developed.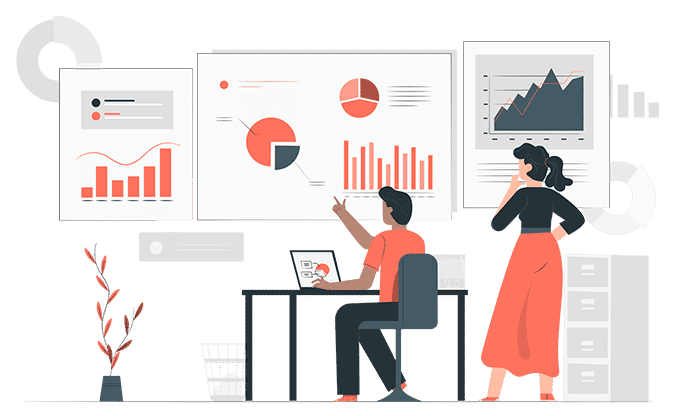 This follows next by gaining insight into the likes and dislikes of customers, followed by the shopping patterns they follow, and so on.
All these areas and their knowledge will help you create an app that is in sync with the users' demands and stand out from the rest to gain a competitive edge.
Focus on UI UX Design
With an attractive design and visuals that are astoundingly captivating, possessing exceptionally flawless transitions will allow your app to gain a good population of customers who wish to install it or even use it for online shopping services.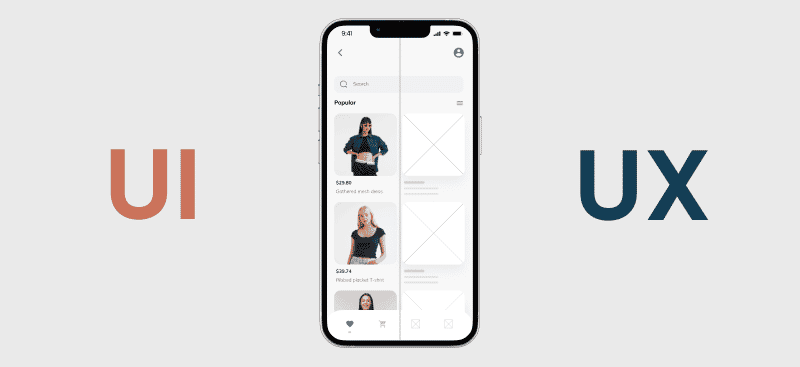 Therefore, it is a good idea to include an intuitive interface. This will act as a source of encouragement to users to make purchases from the solution that you develop. You can alternatively work towards keeping the app design minimalistic followed by including content that is as user-specific as possible. This will ascertain that users can use your solution with the utmost ease and convenience.
Know the Tech Stack
Since the Noon app focuses on streamlining the way eCommerce platform are offered to customers, it, therefore, demands the use of appropriate tech stacks. It will ascertain that the app is fully-functional and does not face crashes, etc.
Hence, make sure to use the below tech stacks:
Swift for iOS/ Flutter / React Native
Java for Android/ Flutter / React Native
Node.JS/Express.JS for Backend & API
React.JS for Front-end
MongoDB for Database
AWS for Server
PayPal, Braintree, EWallets, Stripe for Payments
Twilio for Push Notifications
Select Appropriate Revenue Model
The next extremely crucial step that will make your eCommerce app development journey a unique one is through selecting an appropriate revenue model. This is crucial for you as based on the model you select, you can earn a considerable amount of profits.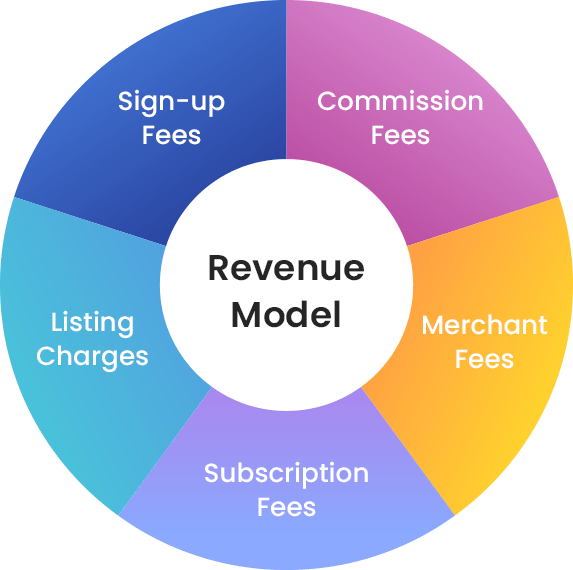 Here are the models from which you can make the ideal choice:
Sign-up fees
Commission fees
Listing charges
Subscription fees
Merchant fees
It is recommended you choose a model wisely so that it becomes considerably easy for you to make considerable profits from the app you develop.
Read Also: Tips for Building a Successful Shopping App
Identify Features Whose Inclusion Will Allow Seamless App Operations
There are three main segments in the Noon app- user, vendor, and the admin. Hence, it is recommended that the individual apps of these segments possess the features such as:
Customer App Features
Signup or registration
User profile
Advanced search filters
Wish-list
Schedule delivery
Multiple payment options
Push notifications
Order summary, status, and tracking
In-app chat
Reviews and feedback
Vendor App Features
Inventory management
App subscription plan
Payment analysis
Product and order management
Multiple store management
Admin Panel Features
Dashboard management
Product management
Category management
Deals and offer management
Reports and analytic
With the inclusion of all these features in the apps of these respective segments, the overall user experience will get enhanced. It will also make it easy for the eCommerce business to operate and offer their different services to customers with convenience and comfort.
Upon getting an idea of these aspects, it is important next to get a perspective of the Noon-like app development costs so your app development journey does not consume an enormous amount of finance.
◉ Estimated Cost to Build eCommerce App like Noon
Factors that affect the cost of the development are:
App Platform (Android, iOS, or both)
App Design
App size
Company or developers location
Features and Functionalities
With the above factors to keep in mind, the budget you need to allocate will be between $20,000 to $30,000.
However, the price may go up exponentially based on the number of advanced features you include in the app, based on the nature of the design, and most importantly based on the add-on technologies you include or the complex nature of the application.
Hence, make sure to keep your app as simplistic as possible. Therefore, include only necessary features within. This will allow you to save on costs tremendously when you enter into the task for Noon-like app development.
If you are on a really tight budget, it's a good idea you go ahead with the Noon clone app. This will allow you to save on costs tremendously.
Wrapping Up
Noon app has streamlined the way customers perform online shopping. It has given them the convenience to locate different products with utmost ease. Hence, it has gone on to achieve a large percentage of downloads. But building an app from scratch may undoubtedly consume an enormous amount of finance and time- with us as your dedicated partner, you can be sure to get an app that makes online shopping a cakewalk for users and gives you a competitive edge. Connect with us today if you want to build a Noon clone app. We have expertise in developing clone apps for a diverse array of industry sectors. Therefore, from the start to the end, we are your dedicated partners committed to providing updates at every stage of the app development journey.
You may also like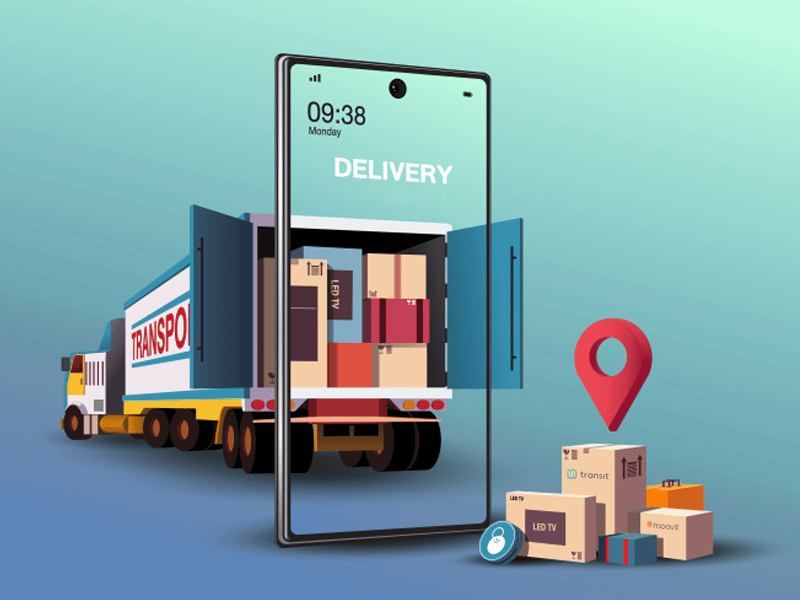 Cost to Develop Transportation App Like Moovit and Transit
Ankit Patel
Have you just conceived a logistics and transportation business? You must be aware then of the hassles related to vendor coordination, management of shippers, consumers, etc. But come the app… Read More